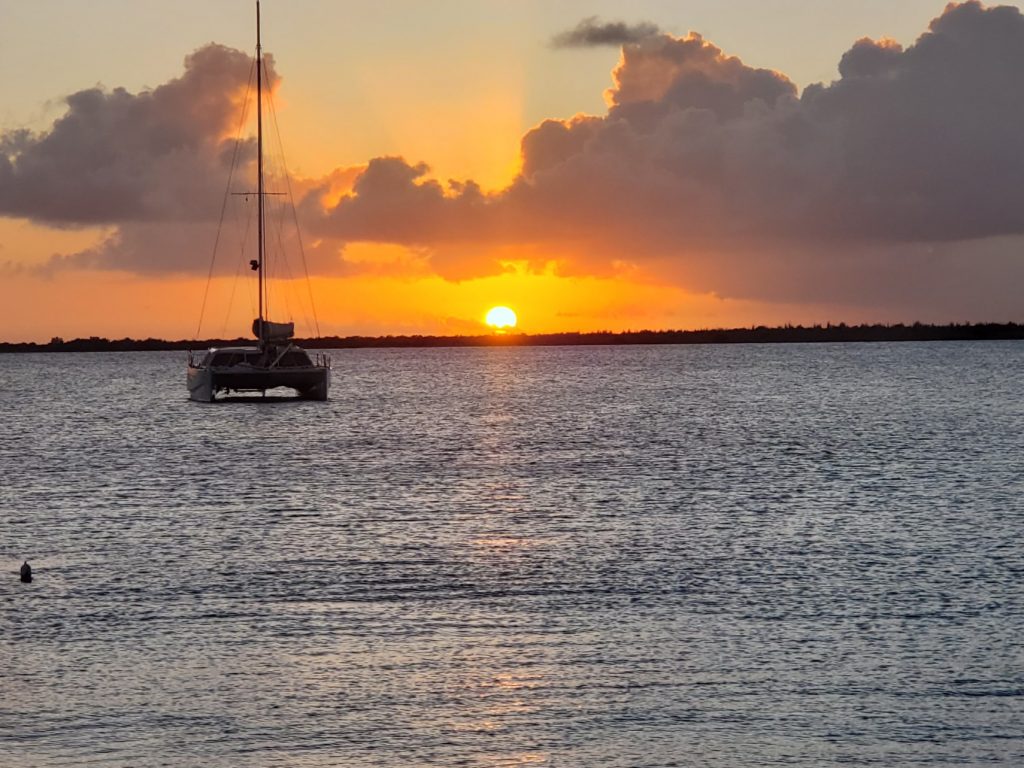 Hello everyone! It's been three weeks since my last post and everything has been going great! Our weekly board game nights have continued to be very successful and more people have been coming each week! We've been able to have some spiritual conversations with some of the people as well. Some of the people came over on separate occasions to be able to talk more and play other games. It's been good to really build a deeper relationship with them and talk about the church and God. Although it's been tough with some of the conversations, they have been more open to talking about Christianity and the church here. We have been able to get some of the people in the church involved in the game nights so that these relationships can continue to grow and the people can be impacted for the long term.
Through the board game nights, we were able to build a good relationship with Fernando and his wife and kids. We've been able to go to their house on two separate occasions to play board games, eat together, and do some karaoke. This time, they even showed us a nice swimming spot where we can jump off a small cliff into the ocean! With them, they've been very open in talking about the church and what they believe. We are hoping to have them join us in church one of these days to meet more of the people!
Another connection that I've been able to make from the board game group is a lady that had messaged me asking what it is that I am doing here and why we are doing the board game nights. I told her that I'm a missionary and she proceeded to ask me what that meant. I then explained to her what we do, and I even said that we help people to know and understand the purpose of life. This then intrigued her and she messaged me back a day later saying that we was talking to her family and neighbor about what I had said and that they wanted to have me over to share with them what the purpose of life is and who Jesus is. I had the opportunity to talk with them for a couple of hours and by the end of it, it appeared that they had put their trust and faith in Jesus Christ. I say it appeared that they did that, because most of the conversation was in Spanish, because they don't speak much English. Throughout the conversation, they recognized that they were separated from God because of sin, and that they were lost, going through life not knowing what makes sense. After I explained the Gospel and the purpose of life, they both seemed very happy and confident that they know where they are going when they die and that they have purpose in life now. They were very grateful for having me over and sharing with them. They are interested in coming to church, and getting together more to talk through how to grow in this relationship with the Creator of the Universe! I only got one picture unfortunately, because I always forget to take pictures. But, this is Jenny and Arlyn.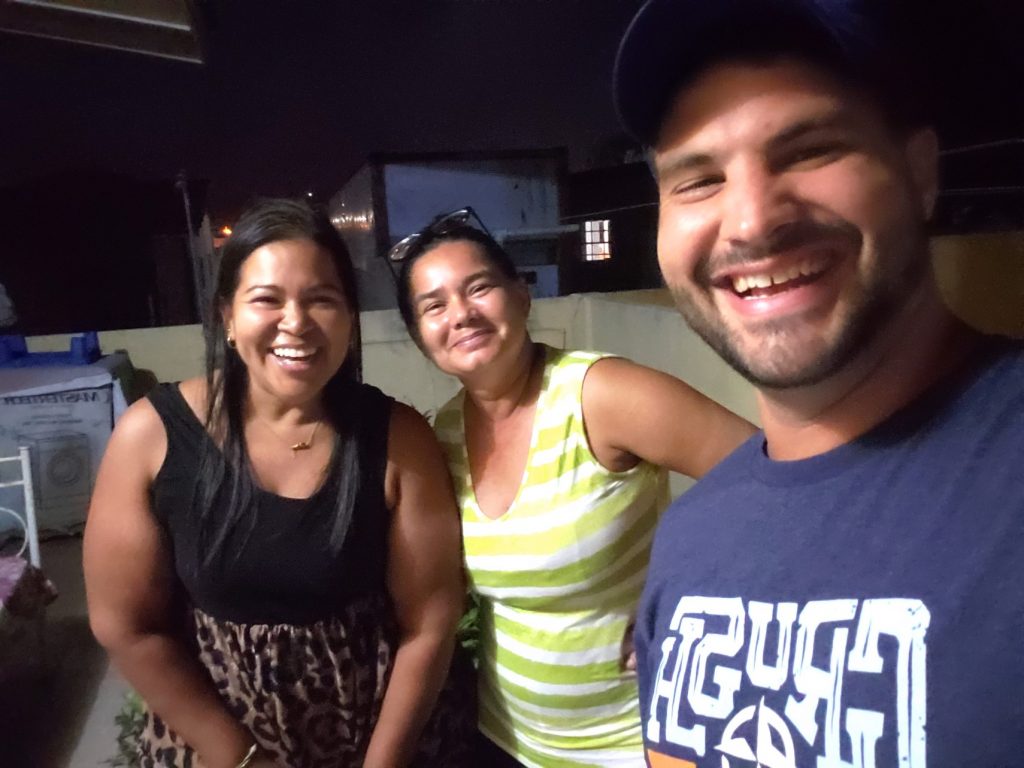 Since my last post, I had asked for prayer in starting a Bible study, and that I finally found some people that wanted to meet for Bible study! After the first session, they had so many questions about life, God, the Bible, etc. I had told them that if they wanted to cover all their questions that we would have to meet more than once a week (half joking), but they all quickly answered that they want to meet twice a week for Bible study. They are very hungry and eager to learn. They also talked about how they have never been part of a Bible study and it is something that they have desired for a very long time because of all their questions and wanting to learn and know God more. Once again, I am very forgetful of taking pictures. But the people that I am meeting with is a mother, Ferdinanda, and her three children; Aioki, Jayda, and Quinton. I also was able to talk to another woman in the church about Bible study. She, her husband, and one of her sons wants to start coming to Bible study as well! Sorry for not having any pictures of the Bible study and these wonderful people!
A few Sundays ago we were able to go as a church on a retreat. We were able to drive about 20-30 minutes away to a nice place for our Sunday. We were able to spend the day together bonding as the Body of Christ. We had our worship service and then we did a fun scavenger hunt. After that we played some games, ate some food, and had time to lay in hammocks, throw a frisbee, hit a volleyball, and explore the area. We had a nice prayer time and quiet time as a group and then alone to just be in the beautiful nature and undistracted. During this time, I was really able to talk to God about some things. I was wrestling with some things spiritually and emotionally and during this time it really helped me to quiet myself before God and just talk to Him without distractions. It was really good and I can say that the last month and a half I have been growing so much spiritually and in my relationship with God. Knowing Him more, talking to Him more, and just surrendering my life to Him.
Last week Sunday, I had the special honor and privilege to preach! I had so much fun preparing for it and delivering it. It really gave me a desire to preach more even though it sometimes terrifies me. I was able to preach on a passage that is really my life story. Galatians 2:15-21. The law can't make us right with God. The law can't free us from the power of sin. The law can't give us eternal life now. It was a great experience and I can't wait to preach more in the future. Doing these Bible studies and preaching have been helping shape me into being more well rounded in ministry and I'm excited for the rest of my trip to use the things I'm learning and growing in! If you would like to watch the sermon, the link is right here: Anthony Preaching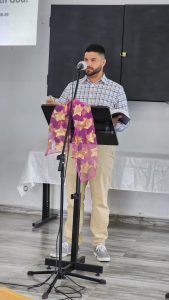 At the end of the month is our church prayer gathering at 6am on one of the mountains. It's a great time to just be alone as a church, pray for Bonaire, and watch the sunrise. It's so peaceful up there to overlook a large portion of the island in peace before the sun rises and everyone goes out to start their day. We usually walk a lap around the top of the mountain before leaving and getting some food. It's a nice time with these great people! I didn't get as many pictures this time.
Last week, the sister and brother in law of my Pastor John were here and we were able to spend time with them, do a little mini golf, and go on a nice hike. Even though it's dry and hot, there are nice views to see out here!
Overall, as usual, we have been meeting a lot of new people and meeting up with people that we've already built connections with. Trying to do life with them and show them who Jesus is and how He can change their lives. I always enjoy just going on walks and trying to meet new people and just spark up a simple conversation to try to share Jesus with them. It's been great doing life with the Lowder's and just seeing God work in each of our lives while we are here. It's been great just being available to help Pastor Carlos and Denise here. Serving them and the church has been great and I've loved every moment of it. I've been growing so much in my own walk and have been able to impact others and it's been fun!
I truly would not be where I am without your prayers and support. I thank you all for your comments and messages.
Prayer Requests:
March 17th – Evangelistic event with the high school. We will have a worship band and then I will be able to speak 10-15 minutes on the purpose of life. I will obviously be sharing the Gospel so please pray for this and that their hearts will be open!
My Bible studies to be fruitful.
More opportunities to have gospel centered conversations with those from the game nights, ultimate frisbee group, and all of the other relationships we have been able to build.
Pray that I can finish this last month here strong before continuing on to Panama.