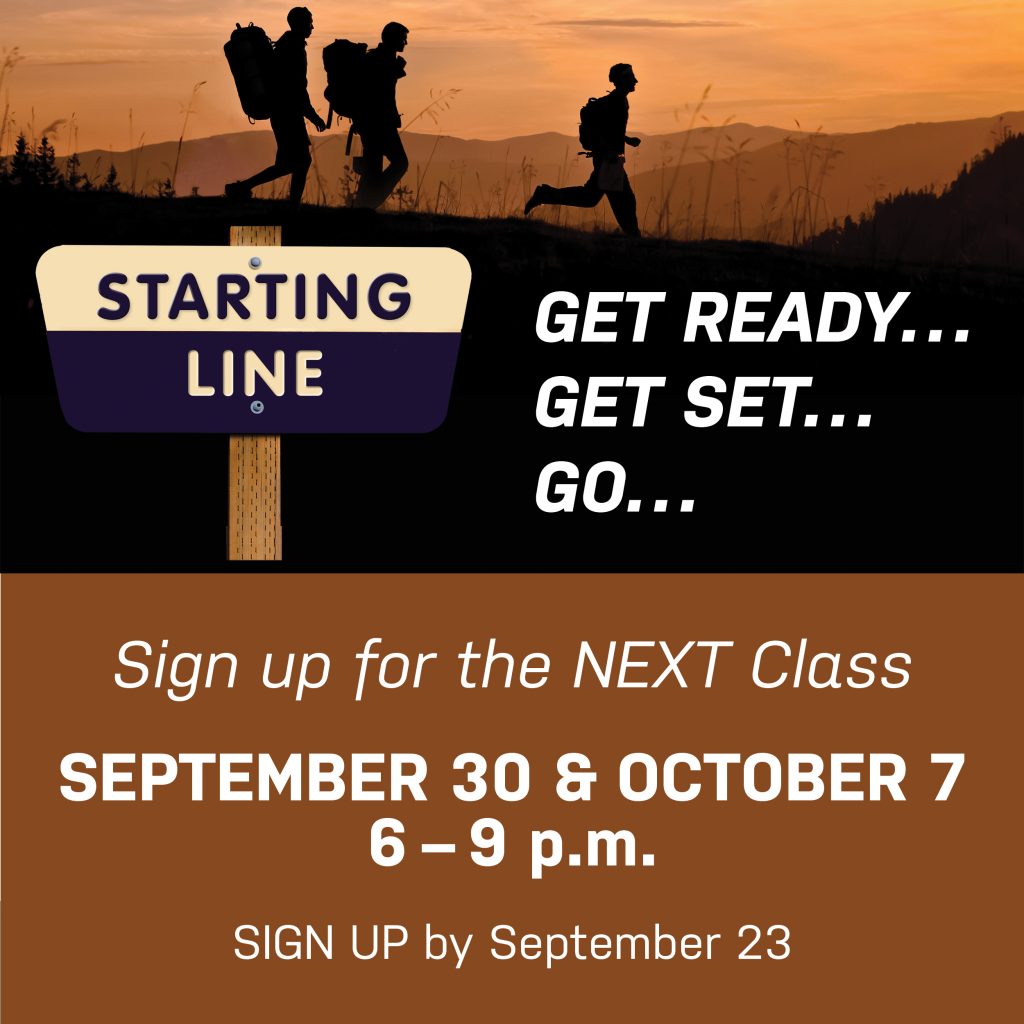 Starting Line Class
Get Ready. Get Set. Go!
The next Starting Line Class will be two Friday nights, September 30 & October 7, 6:00–9:00 pm. Come learn more about Frontline Bible Church. To give everyone an opportunity to fully participate, we limit the class size to eight. Save your spot and SIGN UP by September 23. Email Bev with any questions bev@frontlinebible.com
LOCATION FOR NEXT STARTING LINE

Jerry & Susie Gorham's House
8717 Ridgebluff Drive SW
Byron Center, MI

Bible Classes:
begin September 18
KIDS BIBLE CLASSES: Kids ages 0–5th Grade. See Frontline Kids page for Class Descriptions
YOUTH BIBLE CLASS: Middle and High School age students. Understanding Your Bible Taught by Zach and Julia Moore. Meeting in the Youth Room.
ADULT BIBLE CLASS:
unAPOLOGETIC — This class seeks to challenge and equip believers with vital information in order to defend the faith in a world that seeks to attack it. On the 18th, we will conclude the ProLife Apologetics topic. We begin a new topic September 25: The Problem of Evil. Why does evil exist? Why do people suffer? How can a good God exist yet so much suffering exist in the world? Taught by Pastor Will Hess. Meeting in South Equipping Room.

PARENTING — Join this new parenting class led by Chris Van Stee and Amanda Marzean. They will use the book, Grace Based Parenting by Tim Kimmel as well as other resources. Meeting in the Children's Worship Room.

THE MUCH MORE GOSPEL — God promised you more than a ticket into heaven. He promised you grace to experience the complete victory of His Son living in and through you. This is the victory found in THE MUCH MORE GOSPEL, a study from the book of Romans. Taught by Sheryl Idema. Meeting in the Conference Room.
---

AUDIO FILES: unAPOLOGETIC Class at Frontline Bible Church
---
---