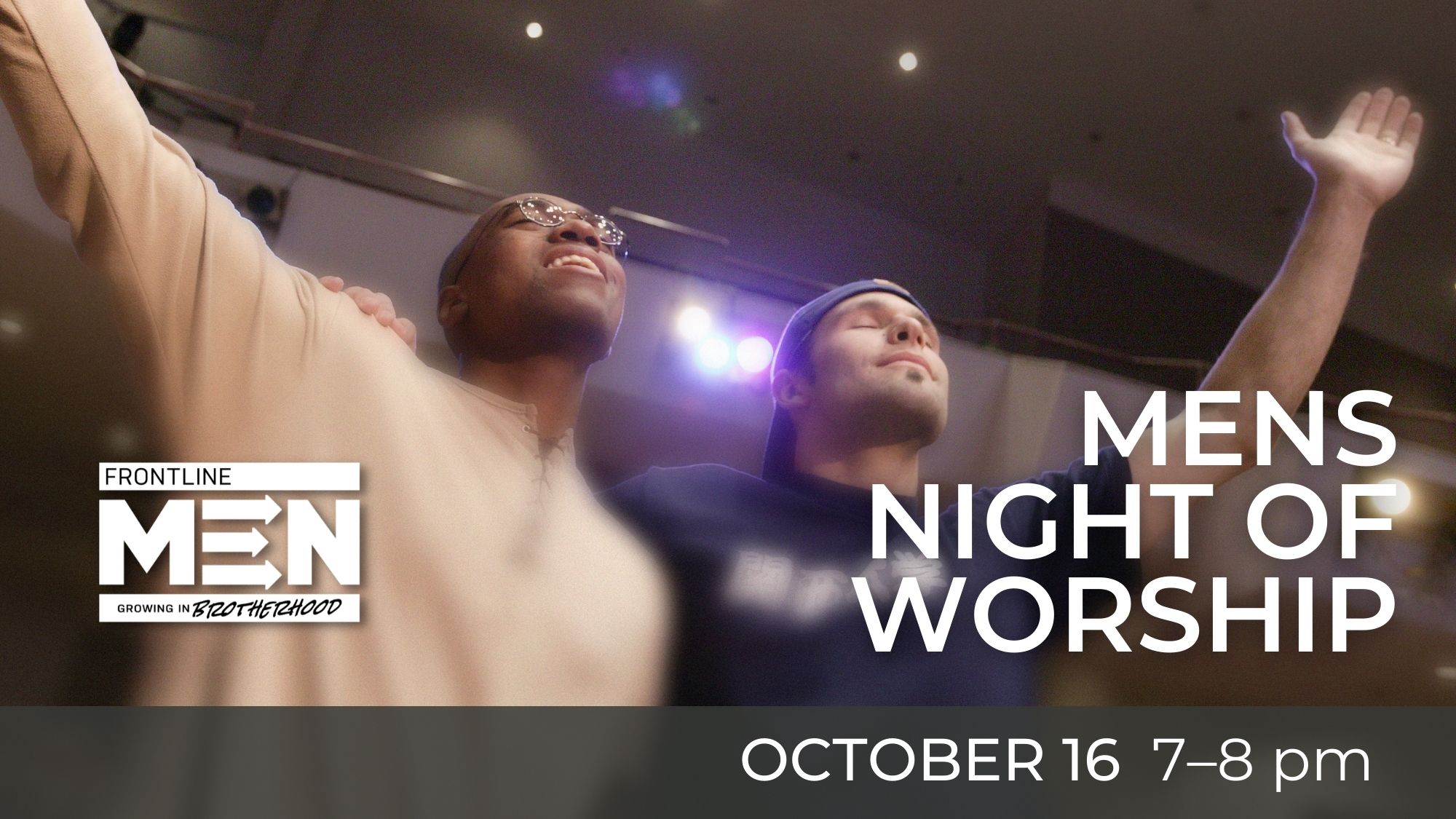 Worship Night for Guys
Guys, come out for one hour and join a brotherhood of men worshiping our amazing God through song and word, with some testimonials and a speaker. This is a great opportunity to help you become motivated to get moving spiritually and grow in your personal relationship with the Lord. This is an open event to men and boys of all ages. Bring a friend, relative, co-worker or neighbor. This will be a worthwhile gathering you don't want to miss.
SIGN UP
Camping & Canoe Adventure 2022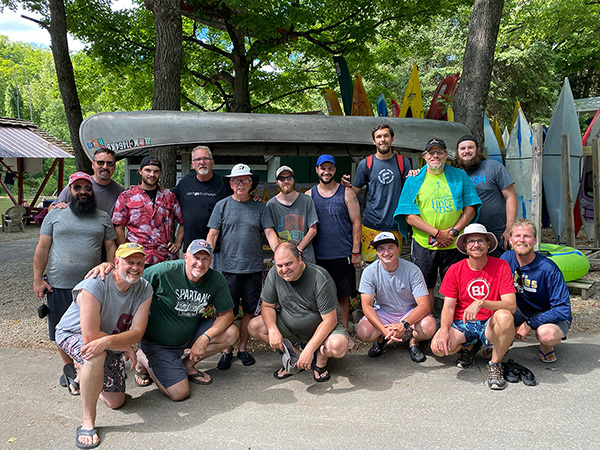 Hello Frontline Men!
Our mens camp and canoe trip was full of fun, laughs, and brotherhood. We are grateful for the 16 men who came from and even outside of Frontline to disc golf, play games and canoe down the Manistee River. The Frontline Mens Ministry team is thankful for Dwayne Huff and his contributions of helping to put this trip together, as well as Kevin Miles and Brandon Thomas who led our fireside discussions. The Spirit was at work in us through our discussions and at work in us who survived falling out of our canoes! To all our fellow men who came and couldn't, we pray we can continue to journey and grow in brotherhood together!
God bless you all!
NEXT STEP BIBLE STUDIES
Wednesday Morning Men's Bible Study @ FBC 7-9 AM, SOUTH EQUIPPING ROOM
Join other guys as we study the book of Acts. This is a very informal, relaxed atmosphere for men of all levels of Bible knowledge. Light breakfast is provided.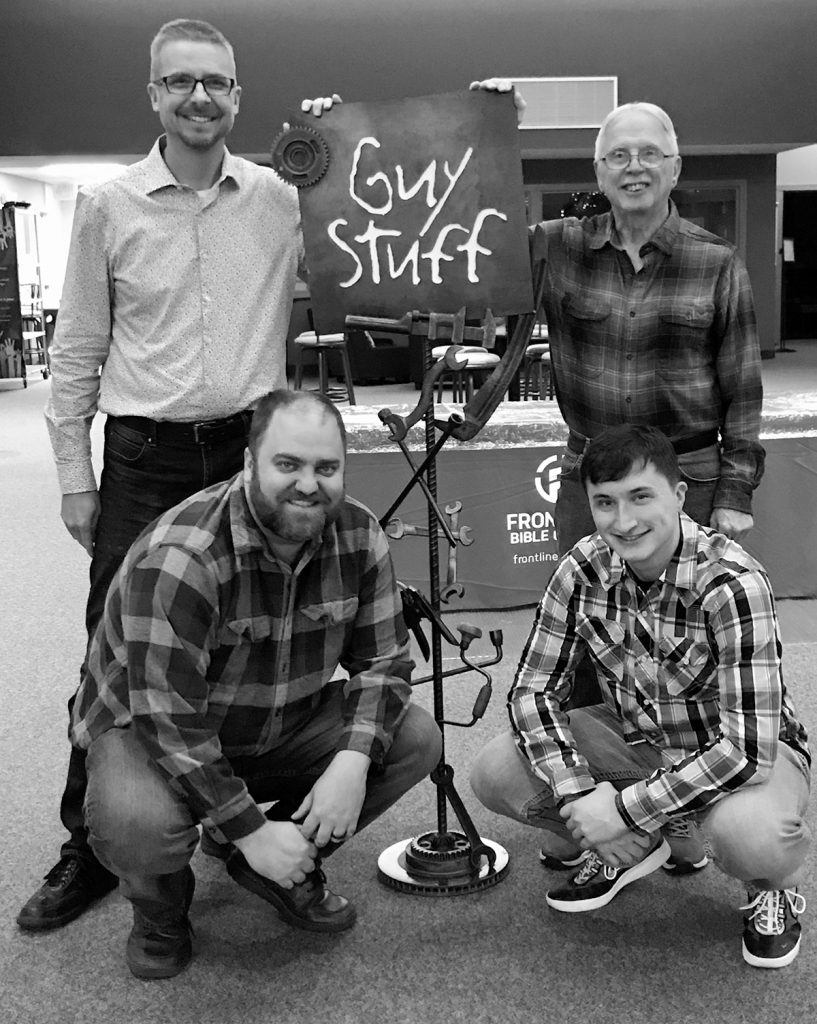 FRONTLINE MEN MINISTRY TEAM
---
In a world that says it's all about "me" we're here to tell you… we believe that's true. But it's about the "me" of sacrifice, not selfishness; the "me" of response, as in response to God; response to grace; response to adversity and challenge – not the "me" of self-reason, self-evaluation or self-gratification. And we call ourselves Frontlinemen – there's no such thing as a Frontlineman – because we know as a man alone we don't stand a chance. We're in a WAR, waging active resistance against the spiritual forces of evil in the heavenly realms and we dare not fight alone. Join us…
Ready to go deeper? Ask us about one of our NextStep Discipleship Groups; a small band of brothers going to WAR.
Discipleship Matters. Not one of my proudest moments. But I can't change where I've been; only where I'm going. 1 Corinthians 15:10 reminds me: "…and his grace to me was not without effect." – blessings.
No matter who you are, or where you're at – to move forward requires taking that NEXT STEP.
And here at Frontline Bible Church, the expectation is: You will! We will continue to offer you opportunities to mature in your faith, but opportunities cannot be manufactured or bought; they must be seized! There is an expectation!
Get Equipped. Get Engaged. Aim Higher.
The statistics (and these are just a few) are staggering: Consider that the typical US Congregation draws an adult crowd that's 61% female, 39% male. This gender gap shows up in all age categories. | This Sunday almost 25% of married, churchgoing women will worship without their husbands. | Over 70% of the boys being raised in church today will abandon it during their teens and twenties, many to never return. | The average man accepts the reality of Jesus Christ, but fails to see any value in going to church. | Fewer than 10% of US churches are able to establish or maintain a vibrant men's ministry.
And yet: Churchgoers are more likely to be married and express a higher level of satisfaction with life. | Church involvement is the most important predictor of marital stability and happiness. | Church involvement moves people out of poverty. Its also correlated with less depression, more self-esteem and greater family and marital happiness. | Religious participation leads men to become more engaged husbands and fathers. | Teens with religious fathers are more likely to say they enjoy spending time with dad and that they admire him. | When a mother comes to Christ, her family will join her at church only 17% of the time; but when a father comes to Christ, his family joins him 93% of the time.
So we intentionally target our men!
We have even heard it said: "When a man gets it right, over 90% of all the problems in their home, their church and their community will take care of themselves." Help us help you!!