Traditional Services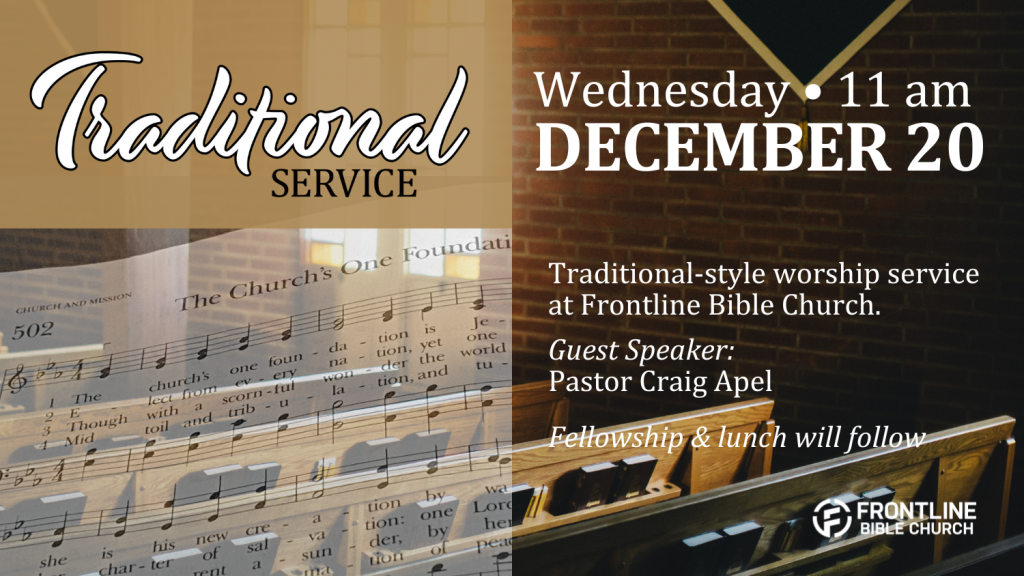 Join us for our Traditional-Style service in the Worship Center of Frontline Bible Church! This style service is every third Wednesday of the month at 11am. There is a time of worship through hymns, a message from a guest Pastor in the local West Michigan community followed by lunch and a time of fellowship. This service is open to the community, please bring a friend! If you have any questions please contact John Records or Ben Lorenz.
When creating a traditional service that was open to the community, Frontline Bible Church had three goals for the services:
Traditional POSITIVE – this is not a time to bash on contemporary worship but rather to celebrate the positives that can come from a traditional worship service.
Community POSITIVE – we want to celebrate that this is bigger than Frontline. We want to use talented players, singers and preachers from other churches and bring in many from other churches to make this truly a community service hosted here.
Gospel POSITIVE – this service is not about getting political or negative about how bad the world is. It's about celebrating the hope we have in Christ and how the gospel can change the world around us.
---