Upcoming Events
Glass Fusing Workshop for beginners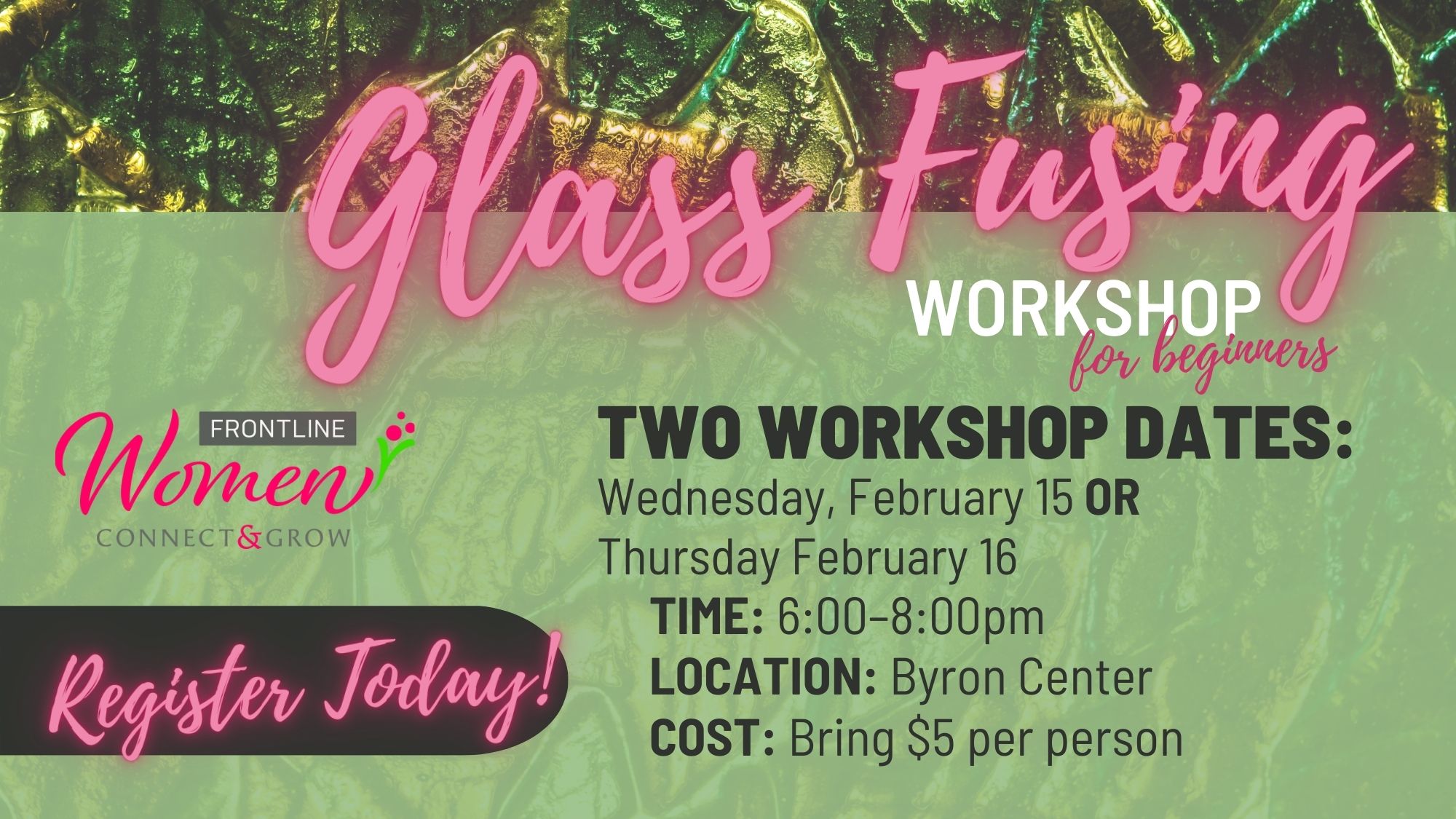 Ladies, We have an exciting opportunity, with limited seating however. Sharon Whaley is teaching a Beginner's Glass Fusing Workshop for Frontline Women (adults only) at her home studio. Cost of the event is $5.00 each person (plan to pay her in person at the workshop.) There is a limit of EIGHT women per night. Choose between two dates: February 15 OR February 16, 6:00 – 8:00 pm. REGISTER and reserve your spot. First come, first serve.
Women of FBC 2023 Retreat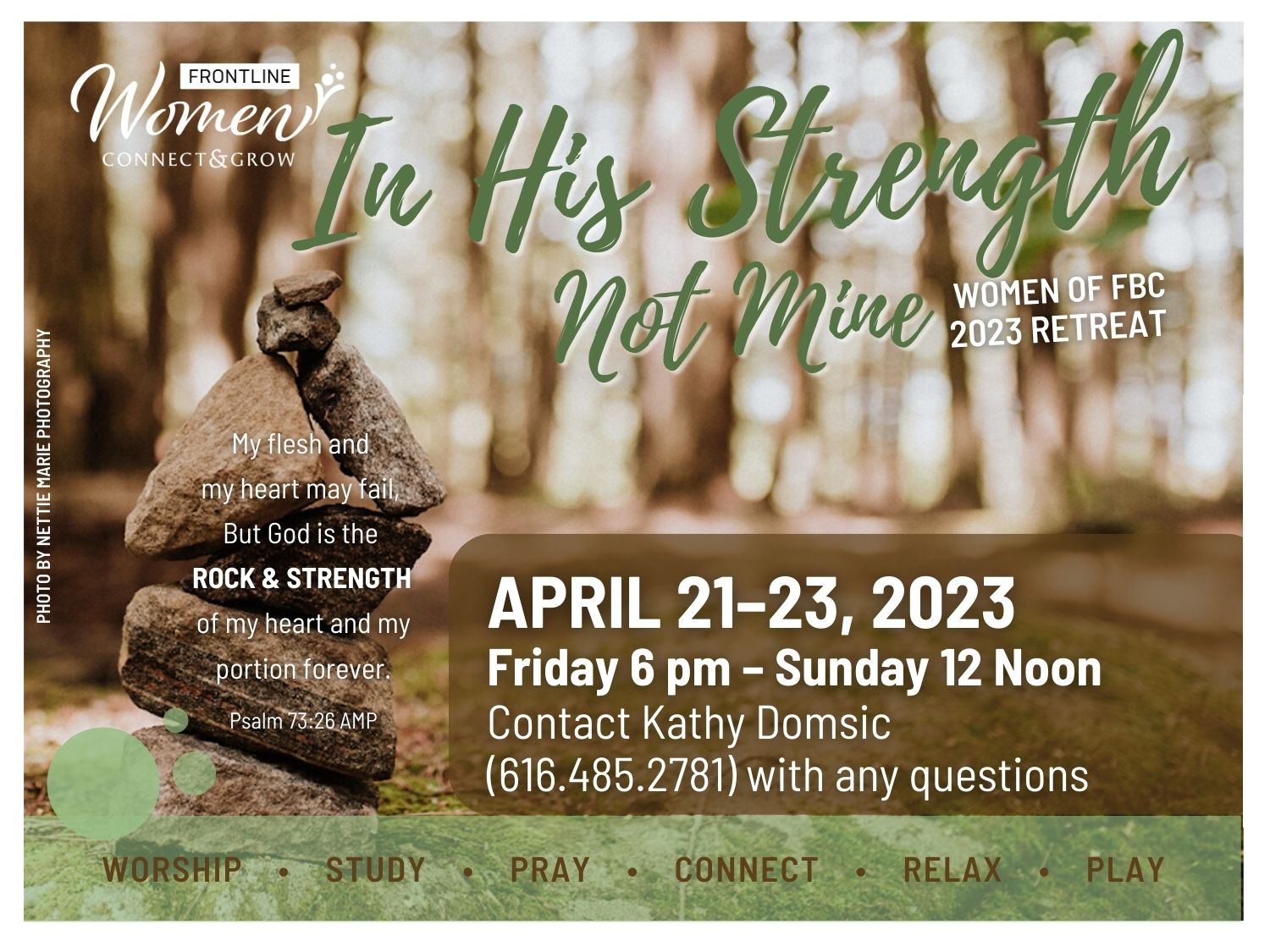 Ladies, we are excited for you to join us for this years retreat: In HIS Strength, Not Mine
April 21–23, 2023
Friday 6 pm – Sunday 12 pm
LOCATION: Spider Lake, Traverse City, MI
COST: All rooms have two queen beds and a bathroom, cost as follows:
— Standard four people to a room $130 per person
— Two people to a room will be an additional $45 per person (for a total of $175 per person); this option is limited and is available first come first serve.
REGISTRATION begins January 22 and closes March 12, 2023
— You will be able to select the way you will pay on the Registration Form. Then if you would like to pay online via easyTithe, you will receive the link in your confirmation email.
Space is limited to first 50 people
Contact Kathy Domsic (616.485.2781) with any questions
Ladies Soup & Salad with Missionary Ladies
Join us for a lovely evening getting to know the ladies on the mission field. More details to come.
What a CREATIVE Saturday in Fennville!
Monday Evenings beginning January 9, 2023 (an eight week study beginning with an introduction week)
TIME: 6:45–8:45 pm
FBC South Equipping Room
Facilitated by Tracy Wolf
Psalm 40 is an 8-session study with the good news that God hears our cries and delights to rescue us. In this study, you'll learn how to stay faithful to God amidst painful and hard times. The Psalm 40 Member Book contains personal study segments with homework to complete between the 8 weeks of group sessions.
Purchase your own book:
---
Meeting on Thursdays, 6:30–8:30 pm
Begins January 12 (through March 2)
South Equipping Room, FBC
Facilitated by Tiffany Huff
Through 7 sessions, discover the root to clear and daily communication with God—humble obedience. Learn how surrender unlocks His many blessings intended for us, centers us in His will, and helps us discern His voice in everyday life.
Please purchase your own book
Back L to R: Bev Blando, Aubree Domsic, Tami Van Stee, Julia Moore
Front L to R: Kathy Domsic, Maryedith Rasmusson, Kathy Campbell
FBC Women's Leadership Team
The FrontlineWomen's Leadership Team is committed to providing opportunities for the women of Frontline to connect and grow as we build relationships with one another, and to dig deeper into God's Word, challenging each other spiritually. We welcome your suggestions and ideas for events, ministries, etc. Or if you just want to talk, contact: Kathy Campbell, Director; Kathy Domsic; Maryedith Rasmusson; Bev Blando, Tami Van Stee, Aubree Domsic and Julia Moore.
Interested in JOINING the FrontlineWomen's Leadership Team? Email Kathy Campbell
---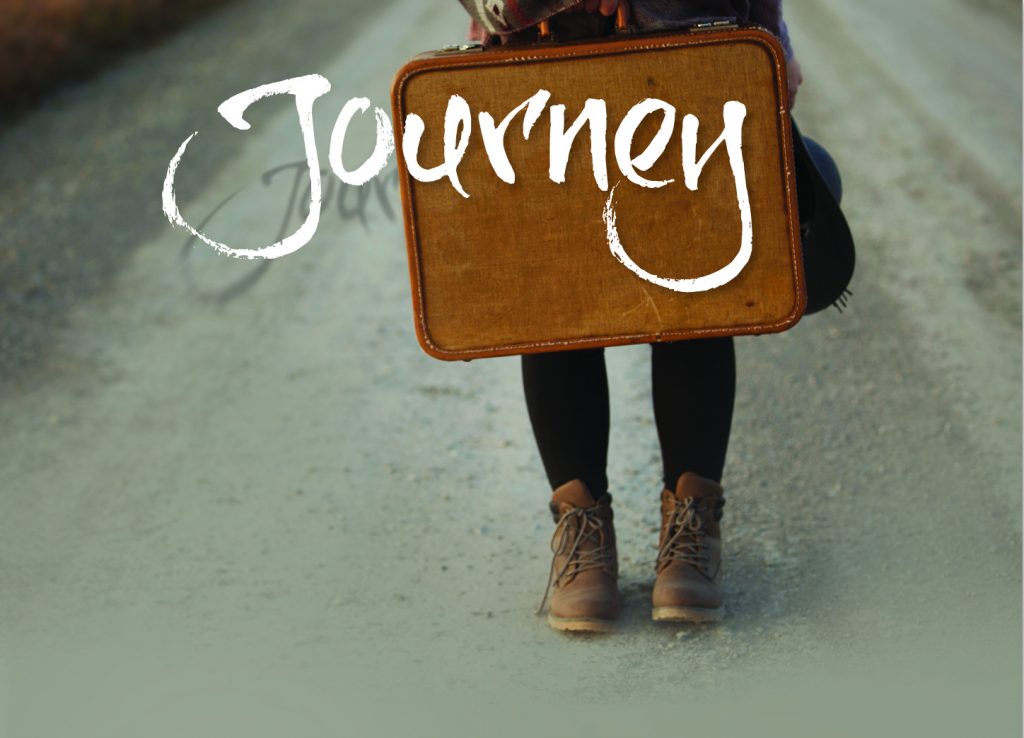 Life is a Journey; a path marked by hurt, hope, struggles and gain – each with their own set of emotions. Some experience significant trauma and abuse on their journey which leave them with lasting scars. Others haven't known that trauma, but have carried a word or experience which came at a particularly vulnerable time creating a wound of its own. Both scenarios generate behaviors and thought patterns we use in an attempt to deal with our hurt, anger, disappointment, betrayal, abandonment and pain. Journey and The Journey Continues are each nine-week courses designed to help you explore your story in a confidential, small group setting. They teach you not only how to understand your past and it's impact, but how to live forward through Christ with empathy and forgiveness, learning to love yourself and others. Authentic community is created where people are heard, loved and heal together.

Contact Maryedith Rasmussen if you are interested in learning more about participating in a Journey group.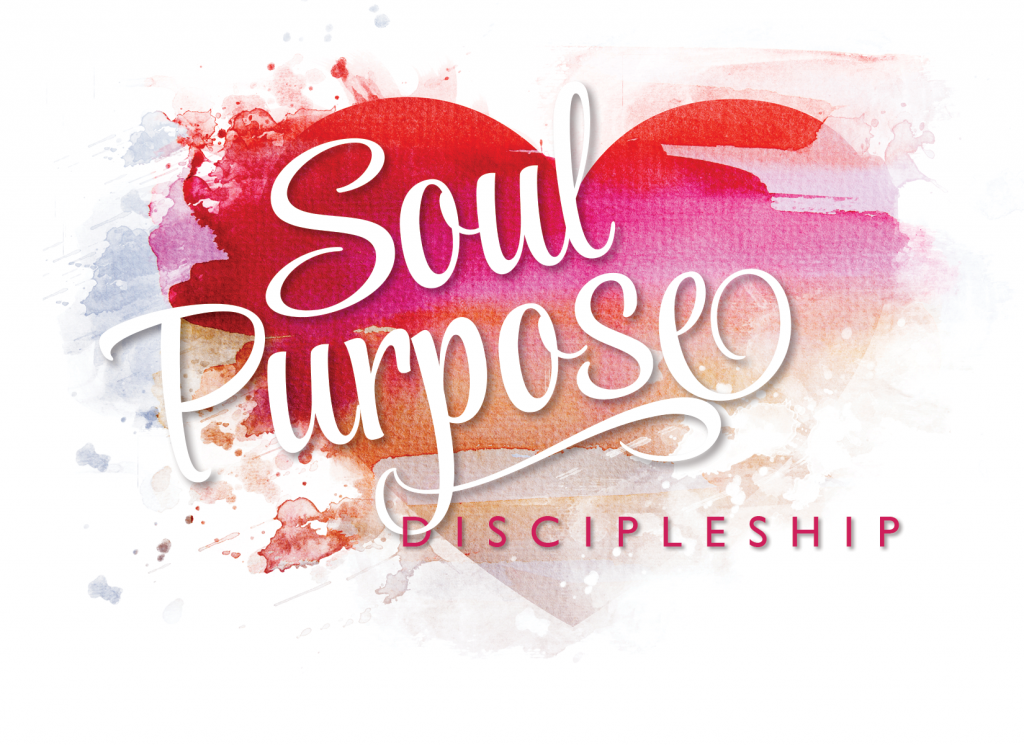 Jesus, when He walked this earth, invested His life in twelve men. That's it! He loved them; taught them; challenged them; and did life with them.

Soul Purpose is about investing and sharing your life with three to four other women; digging deeper and growing spiritually. Through transparency and authenticity, each group member is supported, loved and challenged.

Daily homework, based on the Cultivating Holy Beauty curriculum, helps you to learn who God is and what He's calling you to do in this world. Expect to grow in this one-year curriculum, and learn to say "No" to Satan – to his lies and temptations through the strength and encouragement of your small group family.

Contact Kathy Campbell if you think a Soul Purpose group is your nextStep in growing in your spiritual walk with God.
Frontline Women's Retreat
6th Annual Retreat, April 21–23, 2023
Traverse City [Spider Lake Retreat, 4370 North Spider Lake Road, Traverse City]
Theme: TBA
Photos below are from April 2022