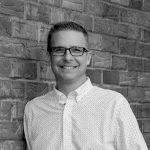 PASTOR
John Lowder came to Frontline in 1996 as an assistant to the former Senior Pastor, and currently serves as Pastor of Preaching and Worship. John grew up as the son of a pastor, and even though he had many great experiences as a "PK" never felt God's call on his life to become a pastor himself. After starting a degree in business management, God changed his heart toward vocational ministry, which led him to change majors during his junior year. He graduated from Grace Bible College in 1998 with a Bachelor of Theology degree in Pastoral Ministry, and can't imagine NOT being a pastor now. Even though pastoral ministry can be stressful and exhausting at times, being used by God to bring the life-changing message of Jesus Christ to someone is all the motivation he needs to keep serving. John married Melinda in 1998, and has seen their marriage just keep getting better every year. They are blessed to have two children – Jared and Mallory – and have been so blessed to live and serve in the Byron Center community.

A man plans his course, but the Lord determines his steps.
– Proverbs 16:9
OFFICE ADMINISTRATOR
Bev Blando has been working in the church office for over 10 years. She started back in the days of Pastor Jack Dean, when John Lowder was just an intern who she shared a phone and a computer with, using an old 6 foot folding-table as a desk. Her goal then was simply to take some of the mundane off their plates. Today she serves as Frontline's office administrator, and still enjoys using her organizing skills and the "interaction with our unique family" for the betterment of the church.
Finally, brothers and sisters, whatever is true, whatever is noble, whatever is right, whatever is pure, whatever is lovely, whatever is admirable — if anything is excellent or praiseworthy — think about such things.
– Philippians 4:8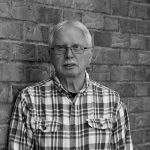 BUILDING MANAGER
Lynn Thomas has attended Frontline since 1998, serving as its custodian for the last 7 years. He also serves on the church board, the men's leadership team, and as the coordinator for Coached by Christ. Being "retired" and having four children and eight grandchildren, in addition to being on staff and volunteering in several leadership positions here at Frontline, more than keeps him busy. Lynn has also served in the military and worked in municipal government his whole life, providing him with a unique experience which helps him to better know and understand people. He believes relationships are the key factor in life providing the opportunity to influence and impact people for his Lord and Savior Jesus Christ, and that being a follower of Christ means being a servant leader as He was.

So in everything, do to others what you would have them do to you. For this sums up the Law and the Prophets.
– Matthew 7:12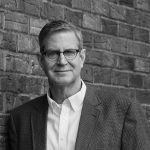 EXECUTIVE ADMINISTRATOR
Dave Grube has been a part of Frontline Bible Church in a variety of roles throughout many years. He shares his musical talents and administrative talents and passion for encouraging others to help build the community. His favorite verse is Proverbs 3:5-6
Trust in the Lord with all your heart and lean not on your own understanding in all your ways submit to Him and He will make your paths straight.
– Proverbs 3:5-6
MISSION ENGAGEMENT DIRECTOR Sheryl Idema has attended Frontline since 1986. She has a passion for teaching and an administrative gift and is humbled to be able to share these gifts at Frontline Bible Church. She enjoys welcoming people to FBC and helping them find a place to connect and serve.
Sheryl also is a certified Discipler with Life Center Counseling, and offers Biblical counseling. Her FBC office is a satellite office for Life Center.
I have been crucified with Christ and I no longer live, but Christ lives in me. The life I now live in the body, I live by faith in the Son of God, who loved me and gave himself for me.
– Galations 2:20
DIRECTOR OF YOUTH MINISTRY Tina Post
INTERIM MARKETING DIRECTORS 
Bob and Vicki Dolsen began attending Frontline Bible Church by watching the service on Facebook Live in 2017. In June, 2019, they joined as interim marketing directors. They have a passion for communicating effectively.
Take delight in the Lord, and he will give you the desires of your heart. Commit your way to the Lord; trust in him and he will do this:
– Psalm 37:4-5
WADE RUSTIN needs no title. He faithfully gives his time and fills in the gaps. He is married to Beth. You will often see him worshipping with his harmonica.
KATHY RECORDS shares joy and laughter as she serves as Administrative Assistant in the office during the week.