Mashi Danki (thank you very much) for all of your prayers, comments and text messages! It's been wonderful reading everyone's messages and keeping in touch with our friends and family back home. Your prayers have definitely been felt, as well. ❤️ We are continuing to stay healthy and hot, enjoying the ministries at Grace Connection, putting on our "tourist hats," speaking on a local radio station, and enjoyed ministering at Iglesia de Biblica today, November 27.
By the way, I've gotten some requests for our addresses while we're gone. So, if you'd like to send us any snail mail, here ya go (and thank you)! 🙂
CURAÇAO (current – Jan 16) – 4 Kaya Seru Rondo, Willemstad, Curacao 00000
BONAIRE (Jan 16 – April 17) – Kaya Herman J Pop 2A, Kralendijk Bonaire
🦎 The first iguana seen on our back porch! 🦎
Our family had a day off, so we decided to become tourists, along with thousands of others from two cruise ships in port, to downtown Willemstad, Curacao. It was absolutely beautiful seeing all of the colorful historic buildings, painted walls, the Caribbean Sea and of course, souvenir shopping (Pastor John's favorite thing to do). 😉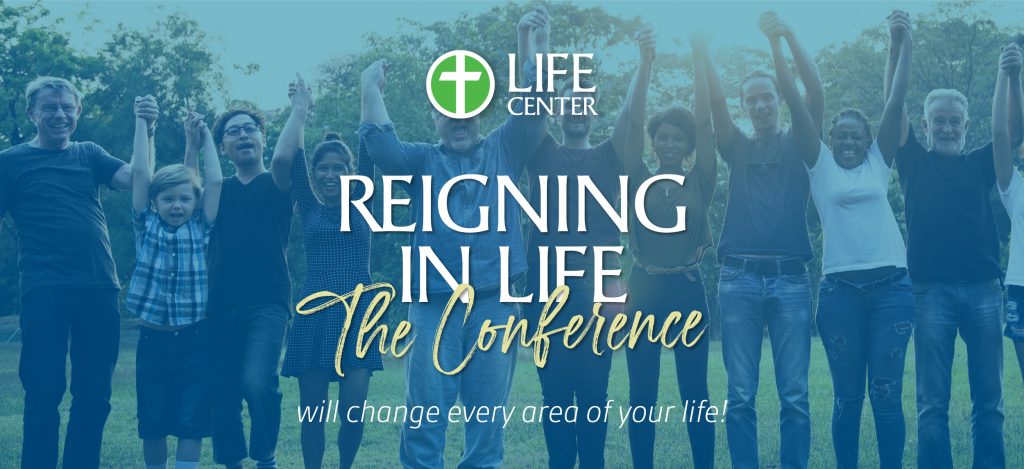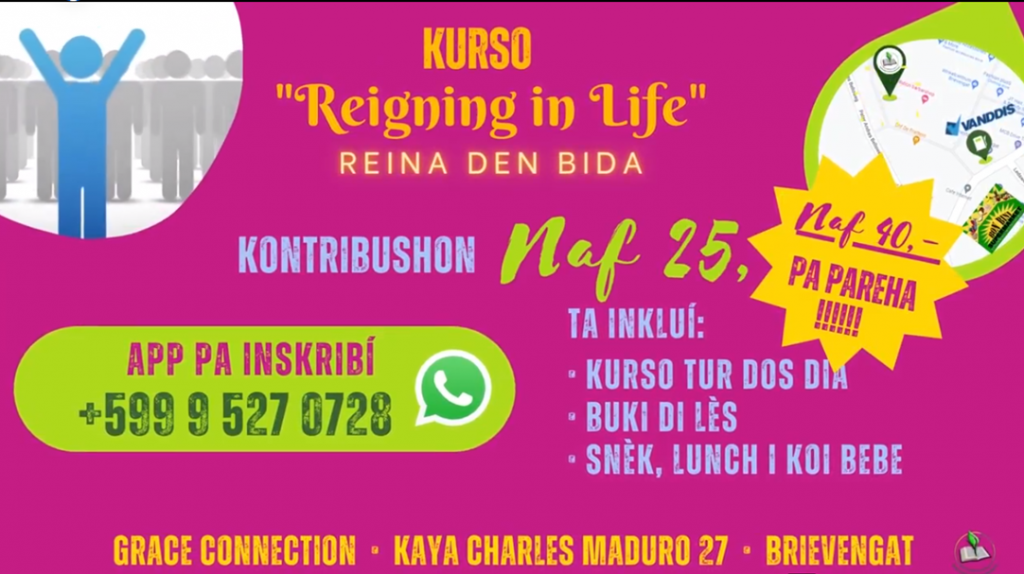 https://www.facebook.com/GraceConnectionCuracao
11/18 – 11/19/2022 – "Reina den bida!" That's "Reigning in life" in Papiamentu, the main language of the people in Curacao. As short-term missionaries here, we were given permission to bring the amazing content of our exchanged life with Christ in the Reigning In Life seminar to almost 40 people last weekend. Despite having to use a translator, the Holy Spirit was clearly connecting the concepts of identity and identification with Christ to the everyday lives of those in attendance. One middle-aged lady came up to me on the break and shared her story of rejection from her dad and her peers while she was growing up. She was so encouraged to finally understand that her lie of not being accepted by others was still affecting her to this day. That lie and consequent flesh patterns were the problem, not her. I now have the privilege of taking many of those who came through a weekly Bible Study of Romans 5-8. God is so good and His gospel of grace is such good news. What a joy it is to be part of His work here in Curacao! https://lifecentergr.org/learning/reigning-in-life-conference/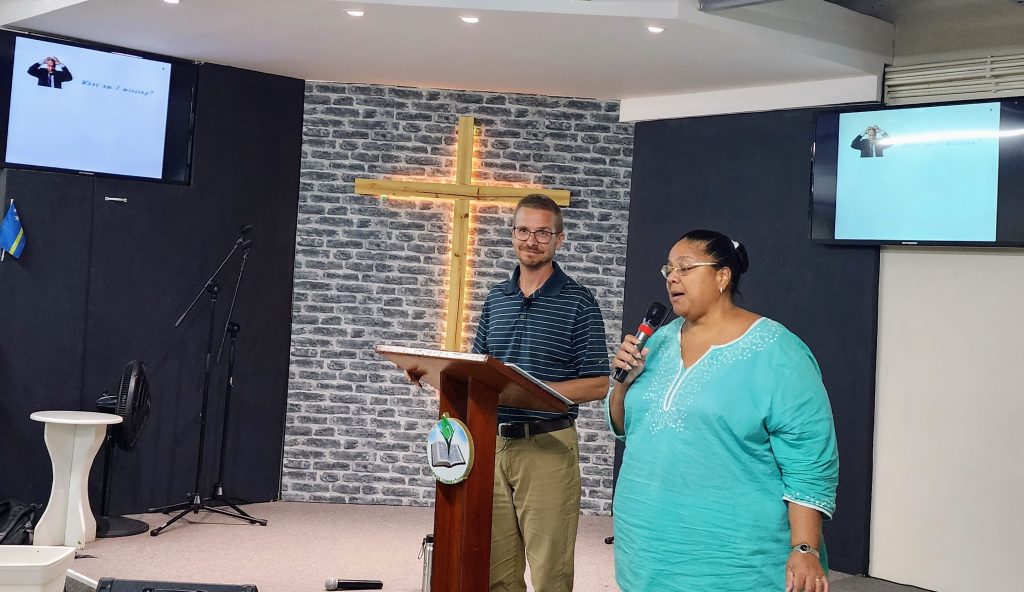 Sunday Service preaching, singing, dancing and testimonies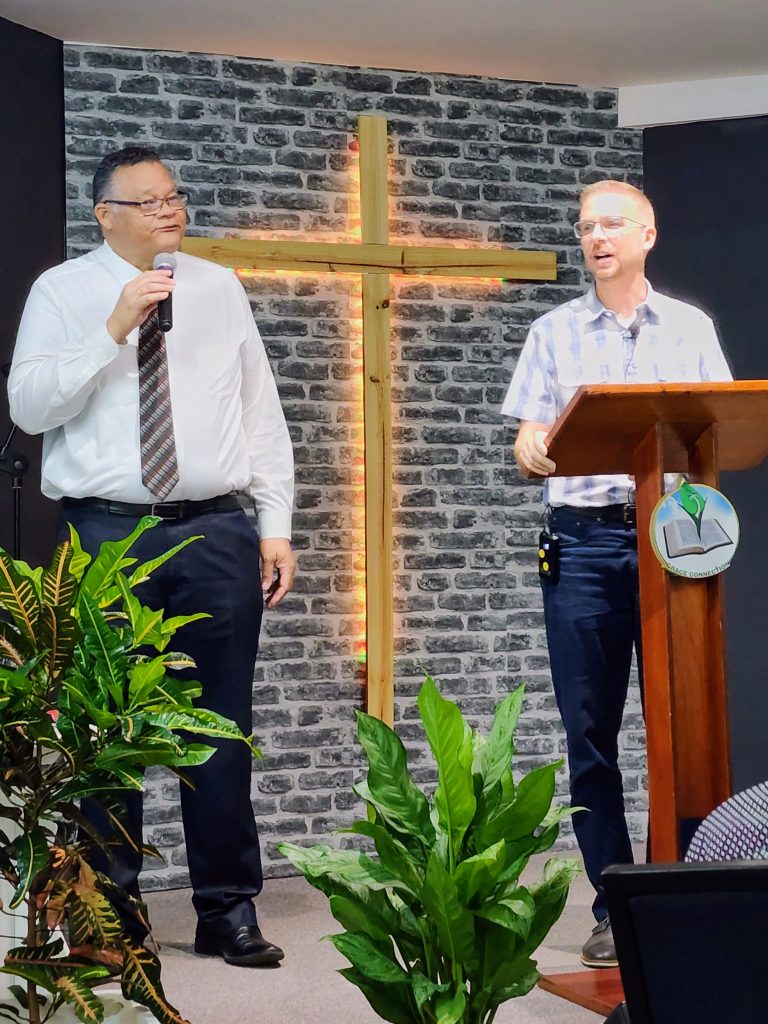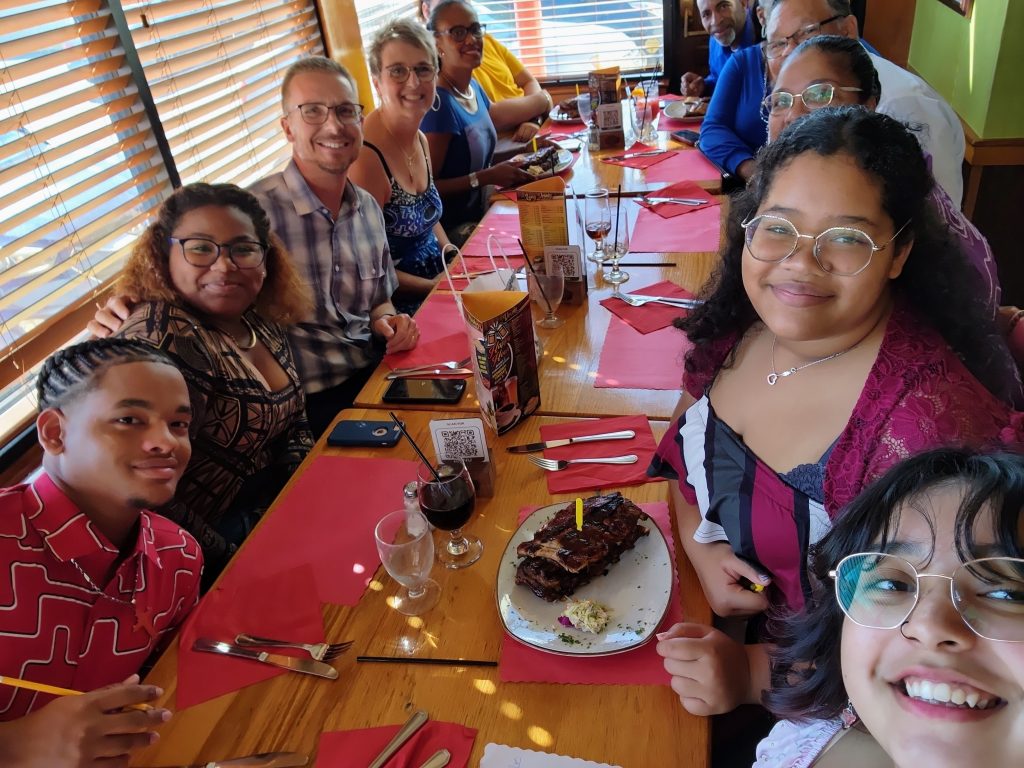 🐠 Sun & Snorkeling with Pastor Michael and Sandra Look💦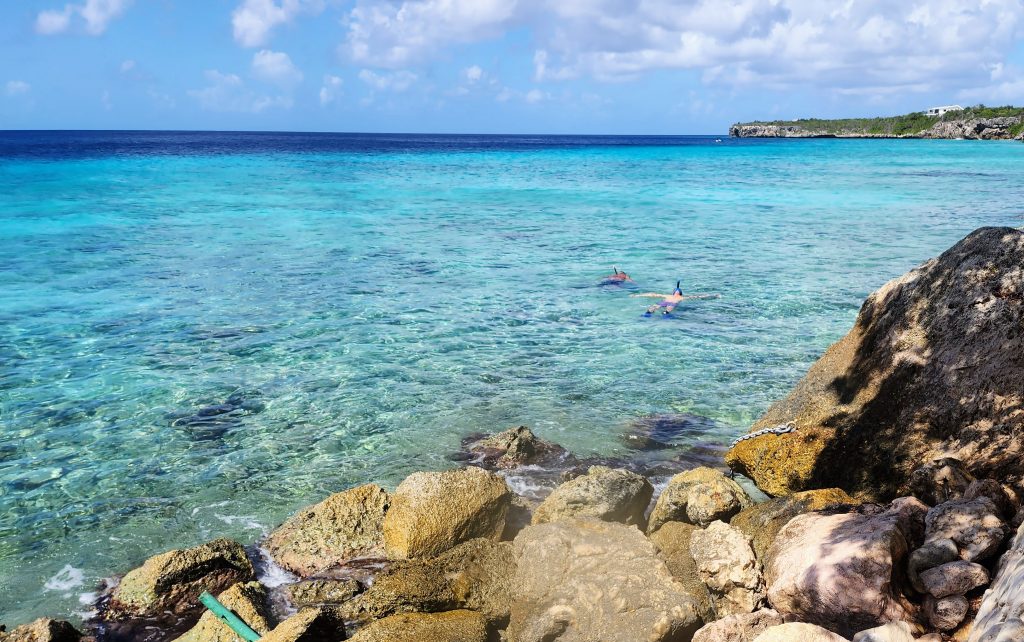 Again … the rain decided to give us a break and enjoy some time with the Pastor and his wife from Iglesia de Biblica, the other Grace church on the Island. They took us to one of their favorite (free) snorkeling beaches which was located at Coral Estate Luxury Resort. This place was so gorgeous, refreshing and the perfect place to try out my waterproof cell phone case to capture some great underwater pictures. We got there early to reserve a spot for us all on the beach and Pastor Look had already reserved us a table at Noon to watch Holland play in the World Cup. ⚽ They also had a beautiful infinity pool overlooking the beach area that we could watch the game from it too. 😉 Best way to start a week! ☀️
🎥 MOVIE TIME 🎞️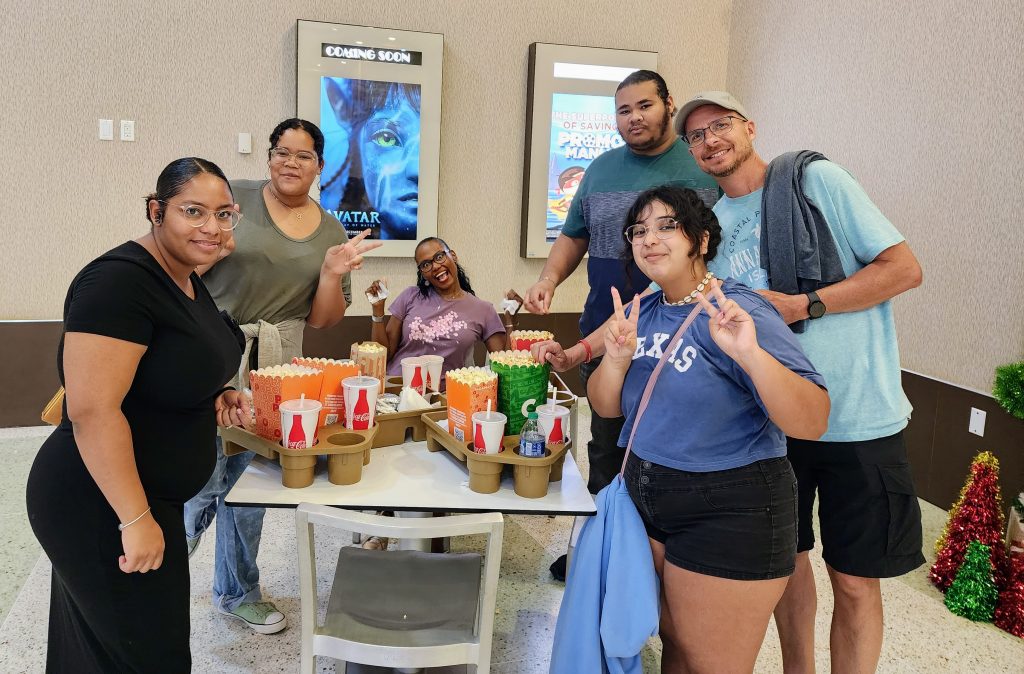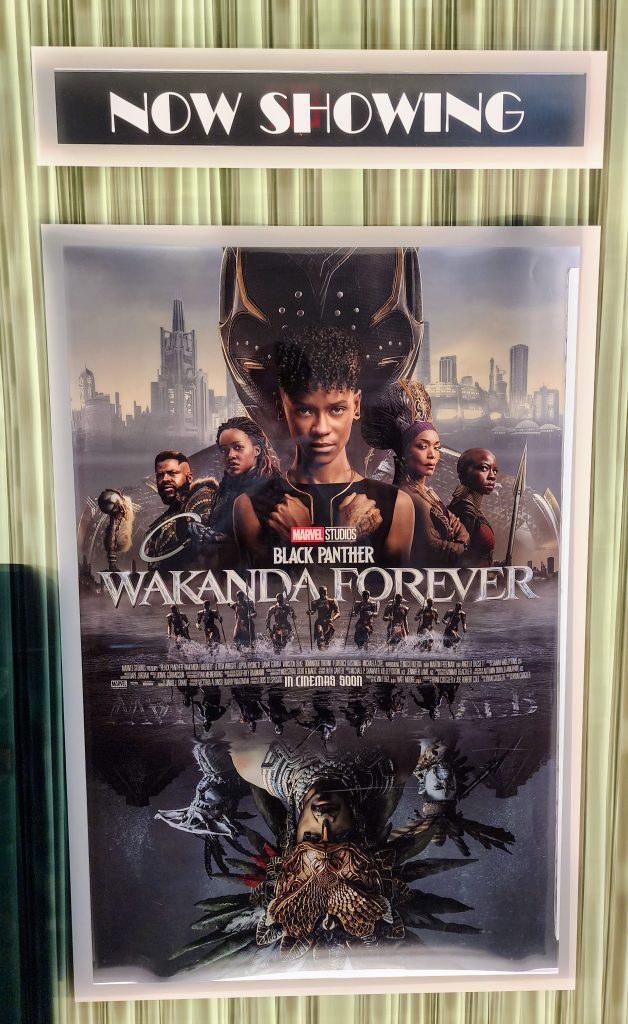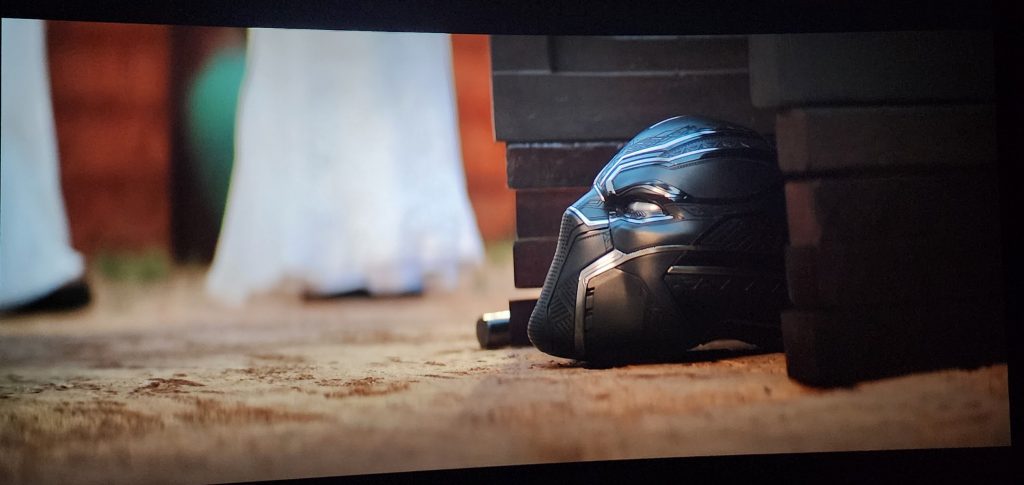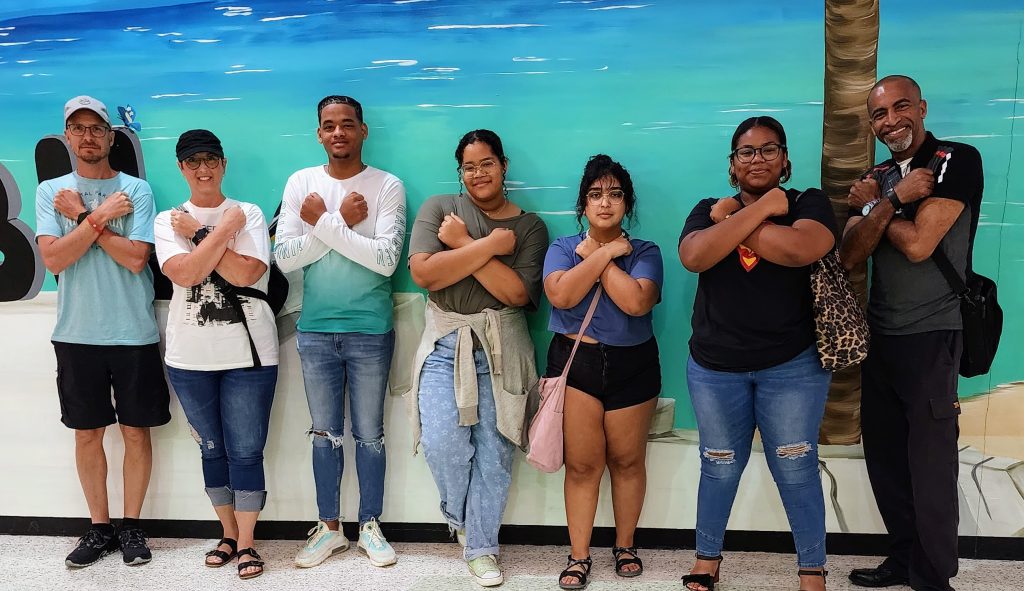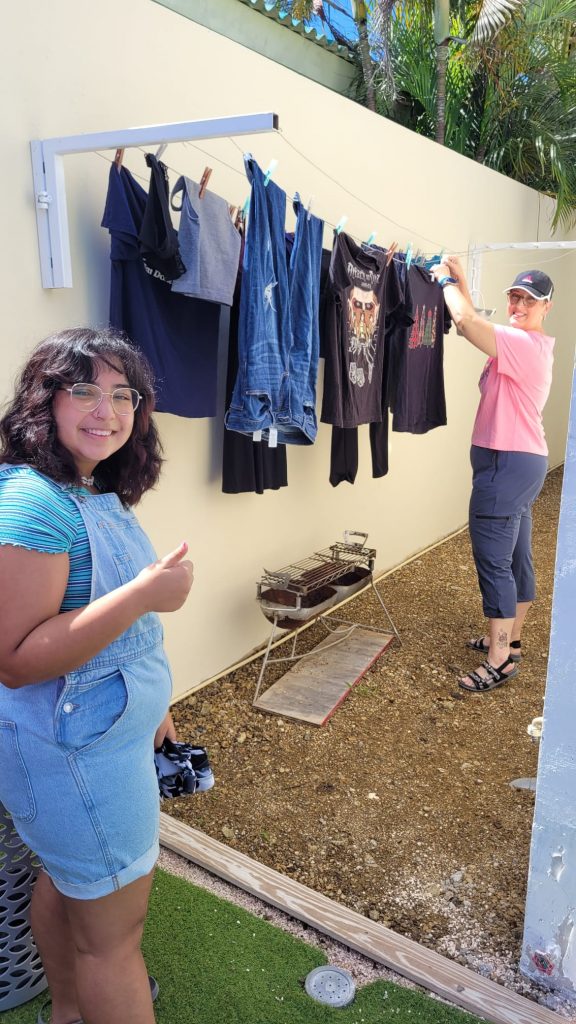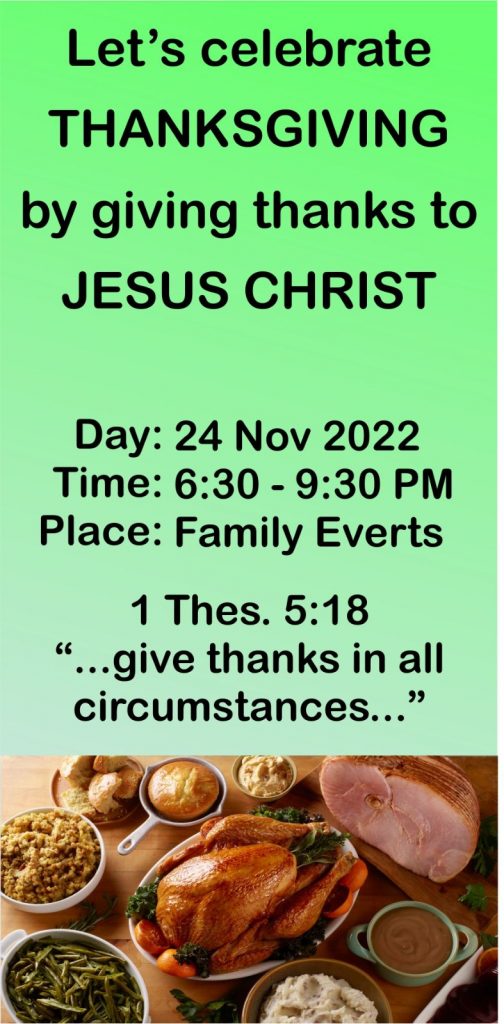 Pastor Roy Everts and his family invited us over for a Thanksgiving night feast. It was a pretty tough day for me (Melinda), as I reminisced past Thanksgiving celebrations with family and friends, looking at pictures of us all together in Chicago with John's 55+ cousins, aunts, uncles, nieces and nephews. However, as the day went on and we began preparing our food for the gathering, I prayed that God would give me comfort, peace and overwhelming joy to be able to celebrate with my new Curacao family, as well as thank Him that the weather allowed family back home to continue the tradition of gathering together in Chicago. I soon realized just how blessed I am to be here in Curacao with John and Mallory (with Jared and Abby joining in a month), and this amazing opportunity He's given us to minister with some of the nicest and most caring people I've ever met – our Grace Connection church brothers and sisters in Christ! 🧡
Our Thanksgiving meal also brought a little bit of American tradition down to the Caribbean with John preparing the turkey, homemade stuffing, gravy and others who brought green bean casserole "salad," mashed potatoes, ham, cornbread and lots of apple pie! It was funny because most of them had never heard of or tried "stuffing" or even gravy … one person asked – "now what do we do with this sauce?" 😆 We were so blessed to be with 24 of our church family sharing great conversations, laughing, playing crazy games and wobbling home because we ate way too much food!!! God is so good! 🙏🏼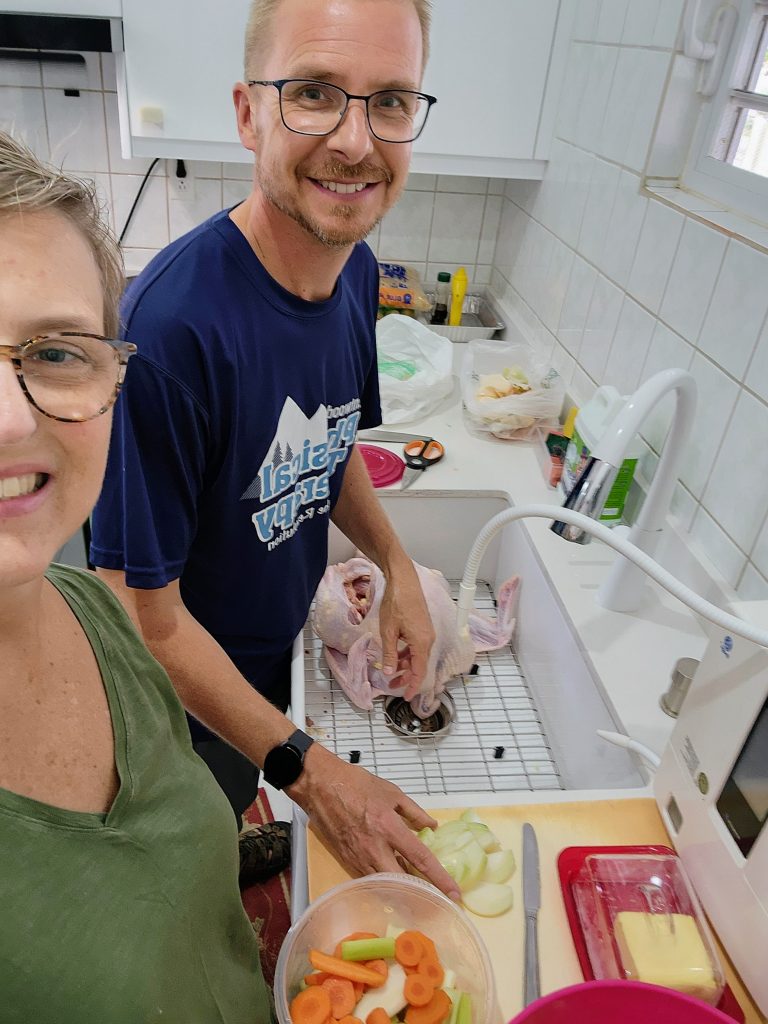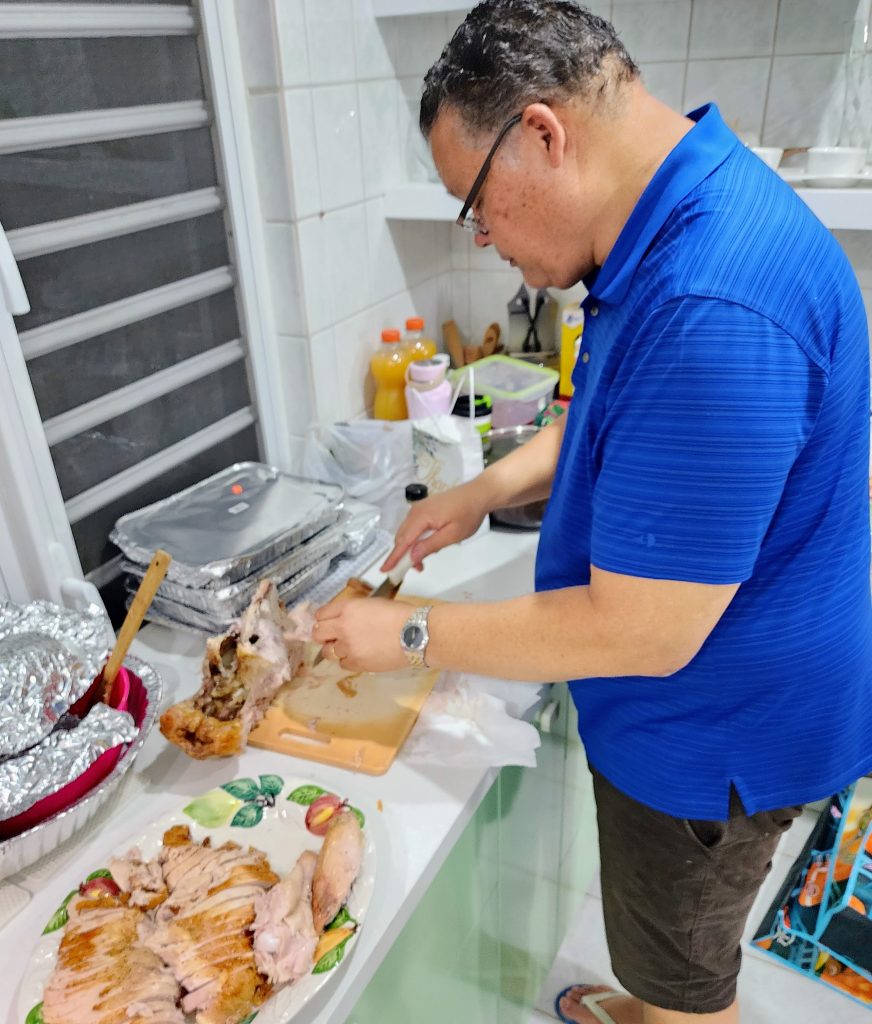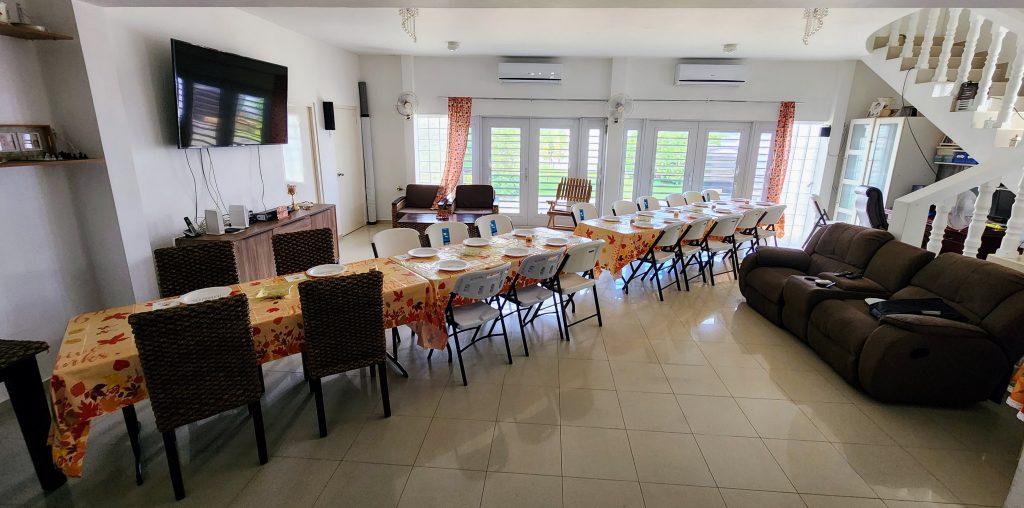 ~ Radio Station Semiya 98.5 FM ~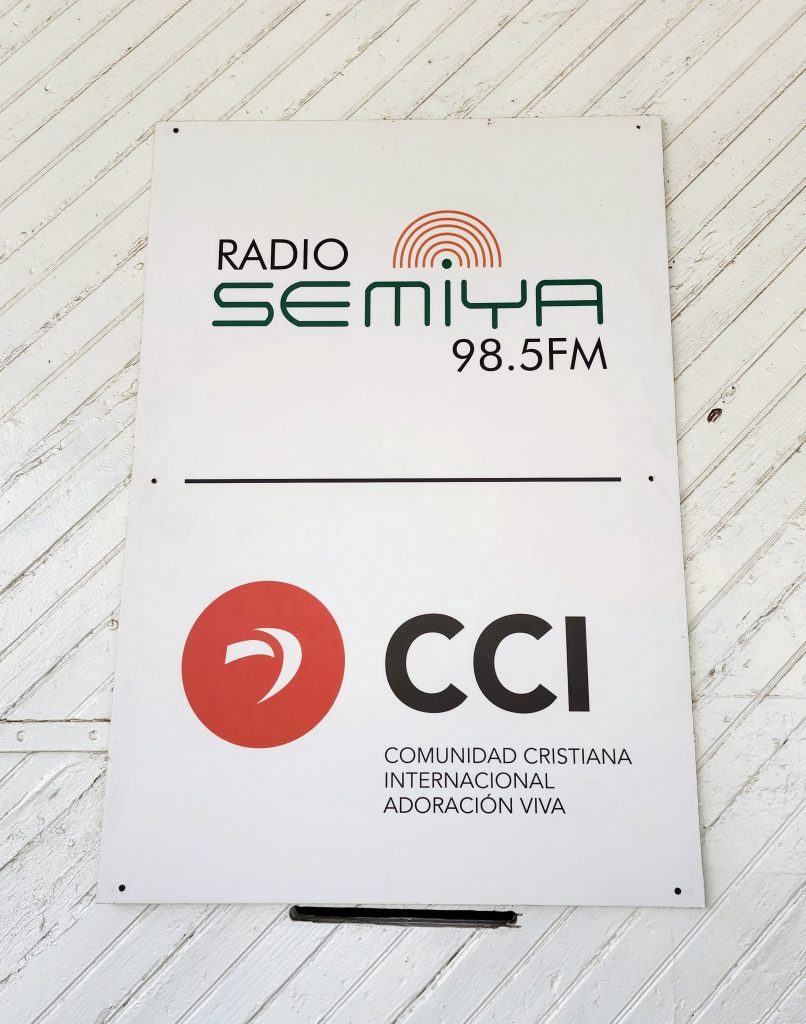 We had the privilege to go on the local radio station as a family this time to introduce ourselves to the community, talk about the Grace churches, the ministries we've been involved in while here, inviting listeners to Iglesia de Biblica on Sunday and that Pastor John's would be preaching about contentment, as well as our upcoming Marriage Conference on December 2-3.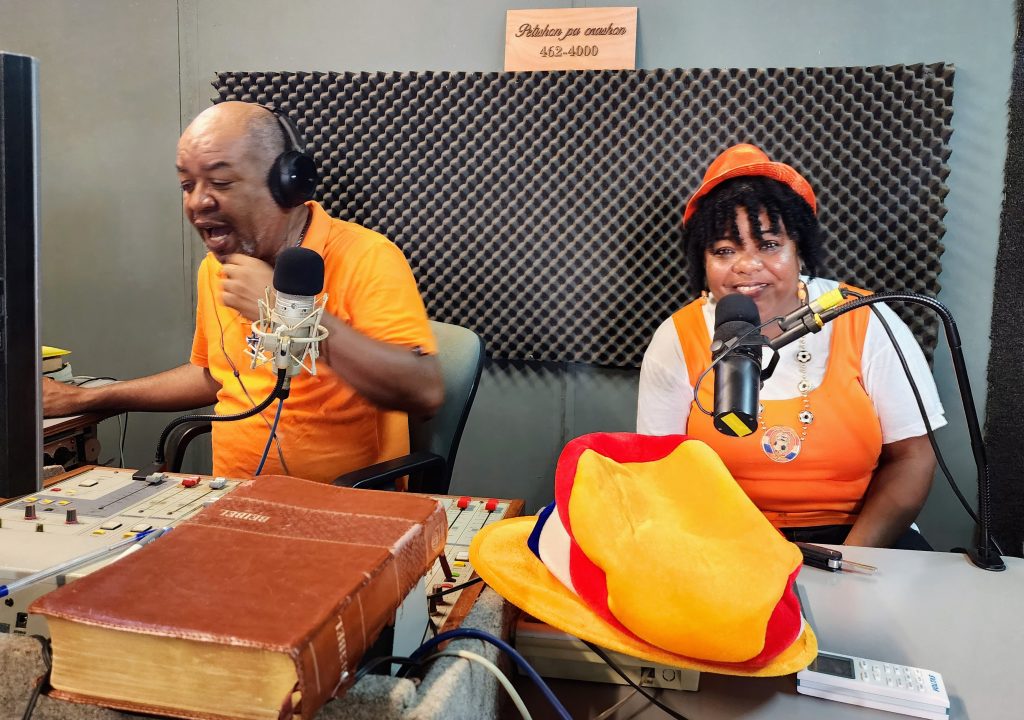 ✝️ Iglesia de Biblica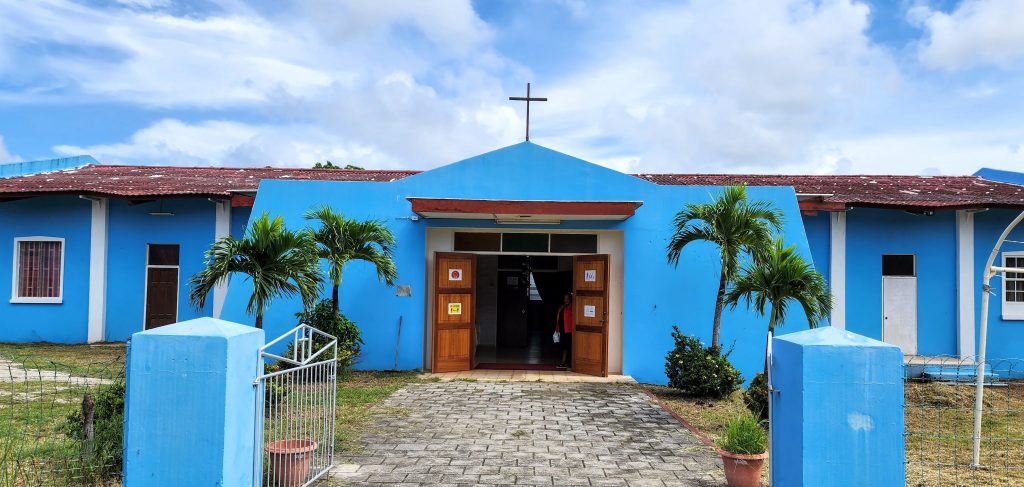 Sunday, November 27 – We enjoyed our time at the Bible Church today praising God to some joyous worship music, dancing kids while we were singing, and listening to John preach with a translator again (he's getting so much better)! John and I sang special music, "Christ be Magnified," and we witnessed the most amazing birthday celebration of singing "Happy Birthday" in several languages while dancing around the church!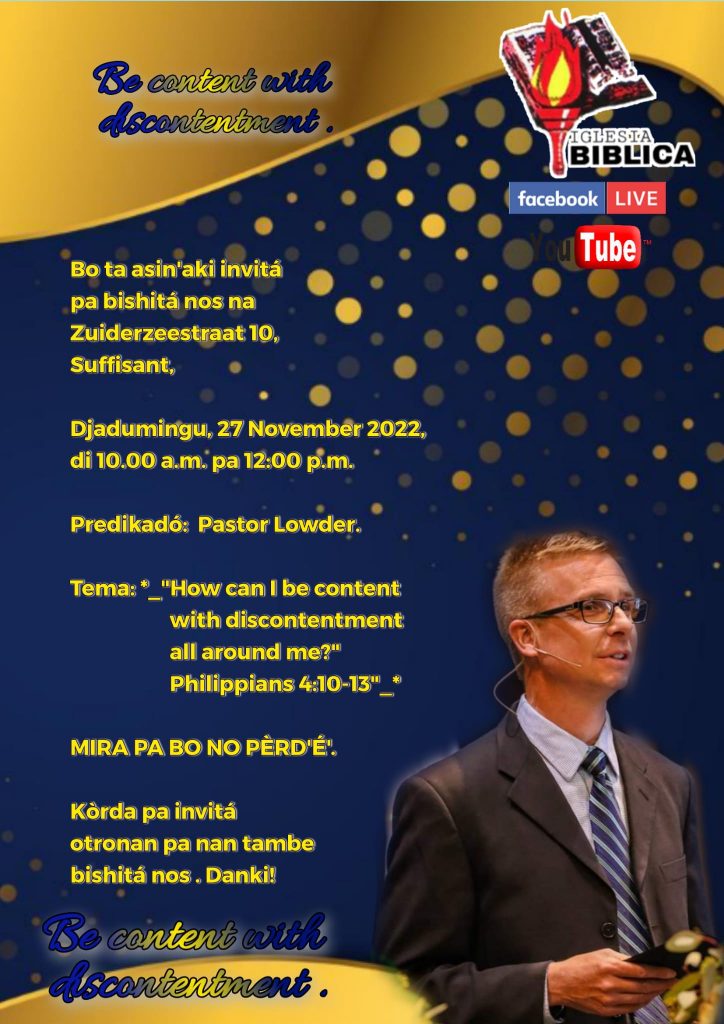 The service ended today with a soup lunch – meat soup and intestine soup. Guess which one Pastor John chose because he's crazy … the intestine soup! He said it wasn't "too bad, I guess." Mallory and I stuck with the meat and potato soup! 🤪
Belated Thanksgiving blessings to everyone back home! Thank you for your continued prayers and support!!! 🤎
In Him Alone ~ Melinda