Welcome to the third post of Stay Encouraged & Equipped. Please read through the resources and links below. Our hope is to provide thoughts and resources that help you Stay Encouraged & Equipped in the following areas:
• Faith: Losing Control, Isn't All Bad
• Finances: Stock Market Uncertainty and Implementing a Crisis Budget
• Family: Hope for Your Family
• Freedom to Worship: Prayerful Petitions
• Frontline & Beyond (Community): Grace's Table
Scroll and read all the way to the end to find all of the resources for this week.
We challenge you to make use of this time of staying in place to explore and grow in Jesus!
FAITH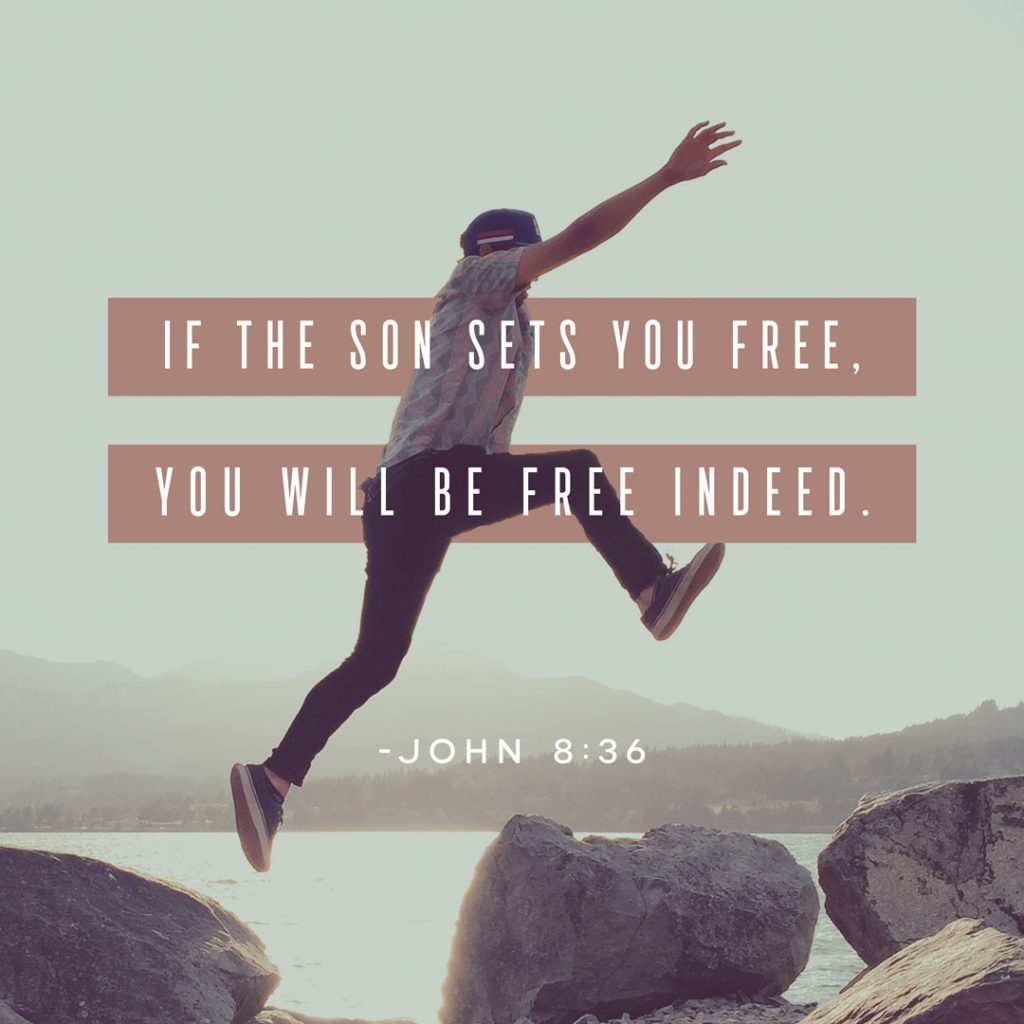 Losing Control, Isn't All Bad
Over the past two months we have experienced a new way of life because of the global threat of COVID-19. We've been receiving a steady stream of recommendations, mandates and executive orders that have reduced our "normal" way of life and put us in a form of isolation that most of us have never experienced before. In turn, we've had to give up some of our rights. For instance, we can no longer gather in groups. We've been told to stay six feet from each other. We've been mandated to stay home and not go out unless it's essential to our life. And many of you have even been told you cannot work. To put it bluntly, we've lost control of our daily lives. We've been placed in a circumstance where we are no longer able to make decisions for ourselves regarding where we eat, where we can gather, if we can work, who we can see and even how much toilet paper we can buy. Imagine that!

But we still have a few freedoms that are permitted but not recommended because they're not good for us. For example, we can go to the grocery store without wearing a mask if we want. We can even choose to not wash our hands or disinfect them after touching door knobs or counter tops. So, we do have some choices that are still left up for us to decide. But we also know there are potential consequences of those decisions.

Does all this sound familiar? Scripture gives us example after example where God placed individuals and nations in circumstances where they were forced to give up their rights, lose control and be dependent on God if they were going to make it. Adam, Noah, Job, Jonah, the nation of Israel and on and on…they were placed in circumstances where they lost control and had to turn to God and trust Him to provide. And provide He did! Every time…in His time.

What a great, first hand example God is giving us right now to understand what it means to be free "in Christ" and not free in life. You see, the more our "rights" are taken away from us, and the more control we lose, the more dependent we can be on Christ. And the more dependent we are on Christ, the more freedom and security we have because he is in total control of all things and knows what is best for us and always works for our good. So, losing control and being more dependent on Him isn't all bad…. it's right where God wants us!
2 Corinthians 3:17 ESV "Now the Lord is the Spirit, and where the Spirit of the Lord is, there is freedom."
Psalm 118:5 ESV "Out of my distress I called on the Lord; the Lord answered me and set me free."
John 8:36 ESV "So if the Son sets you free, you will be free indeed."
Galatians 5:13 ESV "For you were called to freedom, brothers. Only do not use your freedom as an opportunity for the flesh, but through love serve one another."
Romans 8:28 ESV "And we know that for those who love God all things work together for good, for those who are called according to his purpose."
FINANCES
The Coronavirus, Stock Market Uncertainty, and How to Handle It

Implementing a Crisis Budget
FAMILY
Hope for your Family
"Rejoice in hope, be patient in suffering, persevere in prayer." Romans 12
"Doubt is useful. It keeps faith a living thing." Pi, Life of Pi.

Meditate on this scripture:
"My brothers and sisters, whenever you face trials of any kind, consider it nothing but joy, because you know that the testing of your faith produces endurance. And let endurance have its full effect, so that you may be mature and complete, lacking in nothing. If any of you is lacking in wisdom, ask God, who gives to all generously and ungrudgingly, and it will be given to you."
~James 1:2-5
Now read it again.
The novel Life of Pi, written by Yann Martel, tells the story of a young boy named Pi and his adventure of faith and survival. During the story, Pi is shipwrecked and stranded on the open sea, stuck atop a lifeboat with a Bengal Tiger. As the terrified Pi attempts to survive and find rescue, he is shocked at the fact the tiger does not devour him as it had the other animals. Pi perceived that the tiger knew the young boy were its only chance of survival and that if it ate Pi, hope would no longer exist. For weeks, the two lived side by side on the lifeboat trying to find land. After finally landing on a Mexican coastline and recovering at home, Pi looks back and thinks about the terrible time he went through.

"In my experience, a castaway's worst mistake is to hope too much and do too little. Survival starts by paying attention to what is close at hand and immediate. To look out with idle hope is tantamount to dreaming one's life away."
~Pi, Life of Pi.
I have been thinking about how Pi's thoughts can apply to our current predicament. The COVID-19 pandemic has left us stuck at home, without the ability to gather as a church and worship God together. Some of us are not making an income, others are losing time on projects or missing the time we used to spend with friends. But the thing all of us share in common is the struggle to adjust to our new life. Most of us are simply looking to the future, hoping that this will all finally be over and our lifestyle, routine, work, and school can return to normal.

During this time of difficulty, it is easy and natural to want life to return to normal. The desire for your life to return to normal is completely understandable! I myself feel as though life is on hold indefinitely until the COVID-19 virus has passed. But while you are frustrated, plenty of opportunity exists for you as a Christian.

During this frustrating time of separation as a church, spend some time thinking about your own family. Most of you are stuck at home surrounded by your immediate family members. This time of separation from the rest of the world has given you many opportunities to connect with your family in ways you never had before. The questions below will help provide direction on considering the implications of the current crisis on your family.
What opportunities do you currently have to connect with your spouse?
In what ways do you want this isolation to permanently change your relationship with other family members for the better?
How much freed-up time can you spend on reading God's Word or praying together as a family?
What act of kindness can you do for your brother or sister?
How can you use this time to have fun with each other?
What conversations do you want to have with your children now that you have this time together?
What steps can you take to model the attitude of Jesus to your family?
What things do you usually associate with the church gathering (worship, communion, encouragement, serving, etc.) that you can do from home? Rethink how these activities can be done in a home context rather than a church context.
What time of the week can you implement some form of rest (or sabbath) in your home?
What are the current destructive attitudes in your home (fear, hopelessness, false information, dread) that you can address and confront with God's love, peace, and hope?
God has given you your family to be the primary environment for growing in your relationship with Jesus Christ. It is easy to think that your relationship with Jesus grows when you are at church or worshiping with other believers, but the best growth in your relationship with Jesus can take place at home. As you read this, pick out one of the questions above and find a way to cultivate loving, peaceful, and hopeful relationships in your home. What can you do here and now in light of the hope you have for the future?

Sean Martin
FREEDOM TO WORSHIP
Music is such a gift from God. It speaks to the soul when words cannot. I'm sure many of you can relate, but music has been such a blessing to me in refreshing my spirit, especially during this time. This week's Worship Playlist is called Prayerful Petitions. These are Gospel-influenced songs re-centering us in our focus of God & our need for Him. I hope it blesses you. In response to requests to make this playlist available in an ad-free zone, the playlist is available on several apps:
FRONTLINE & BEYOND
THANK YOU for Being the Church and contributing at the end of March to help provide groceries for four teen moms through Grace's Table. Within 24 hours, we raised $725!
With the extension of the Shelter-At-Home mandate, we have a second opportunity to provide groceries to the same four moms through May 3. Now we are $225 away from meeting this need. Click the Ad to donate and help provide groceries once again.
Read about the impact you have made by providing groceries to these teen moms in this newsletter from Grace's Table.
THANK YOU TO THE CONTRIBUTORS TO THIS POST