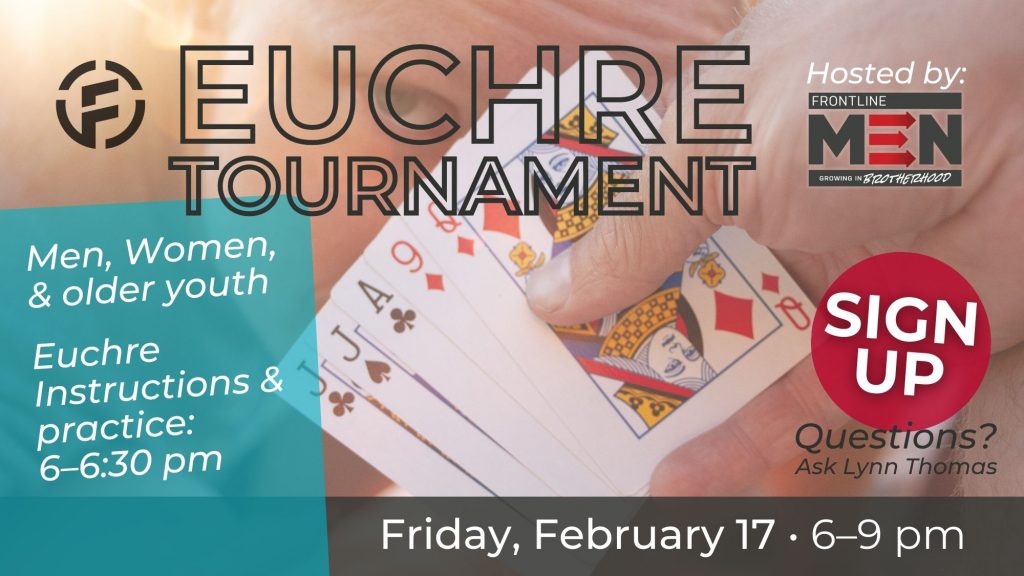 It's time again for the FBC Euchre Tournament hosted by Frontline Men!
Men, Women and older youth are invited to spend an evening playing euchre.
Never played Euchre before? No worries, we will provide instructions and some time to practice before the tournament begins. Make sure you arrive at 6pm.

DATE: February 17, 2023
TIME: 6:30–9:00 pm
LOCATION: Frontline Bible Church
Tournament begins at 6:30 pm. Teams are put together by drawing cards before the start of each game.
Prizes will be awarded at the end of the night.
Bring a friend and a snack to share.
Looking forward to a great night together!