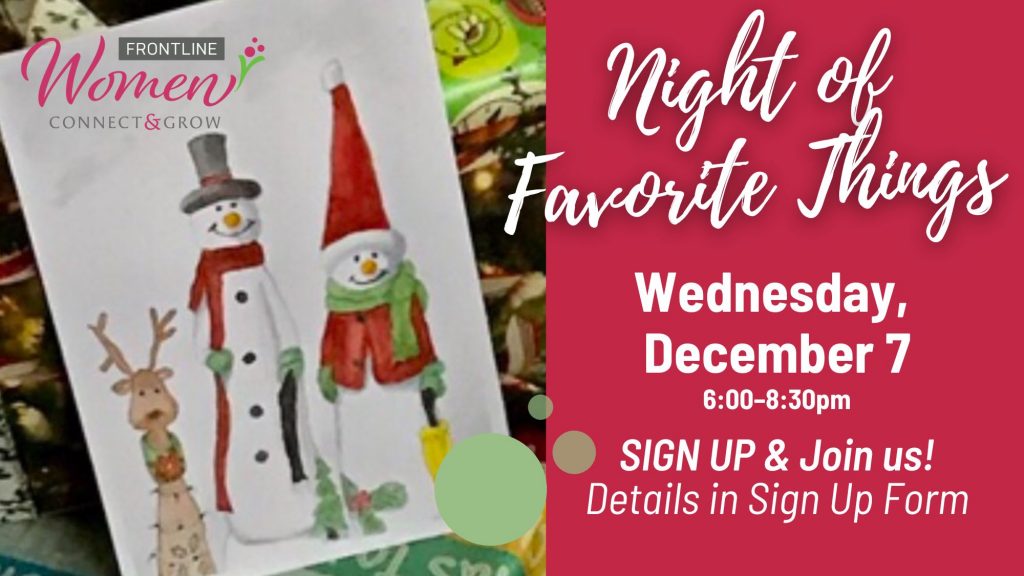 We all have more than one favorite thing.  Pick ONE and bring five of those to be given to five different women.  Tell us why it's a favorite.  In turn you will take home five different gifts.  Whether it's a gift you make or purchase, make it a gift another woman will treasure.
Give Maryedith Rasmusson a call if you have any questions or need gift ideas. 616.340.6995
Refreshments will be provided.