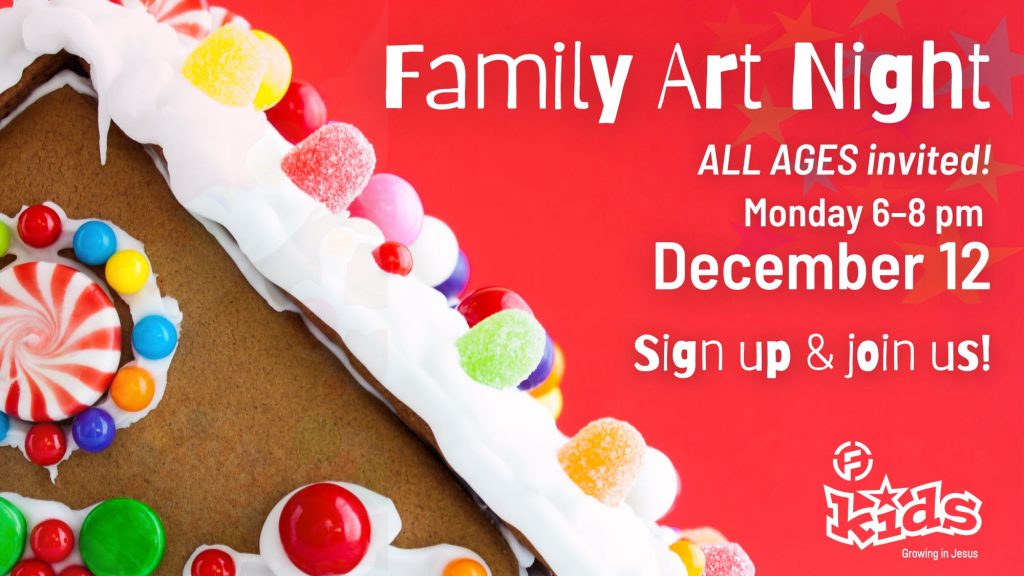 FBC family is invited to join the Frontline Kids Ministry team for Family Art Night. Monday, December 12. 6-8pm. Dinner is included. SIGN UP & JOIN IN THE FUN!
Please complete this form so that we can prepare everything for you and your family! If you have any questions, please contact Jill Anderson, jillanderson621@gmail.com or 616-821-6417.
The theme is the nativity.