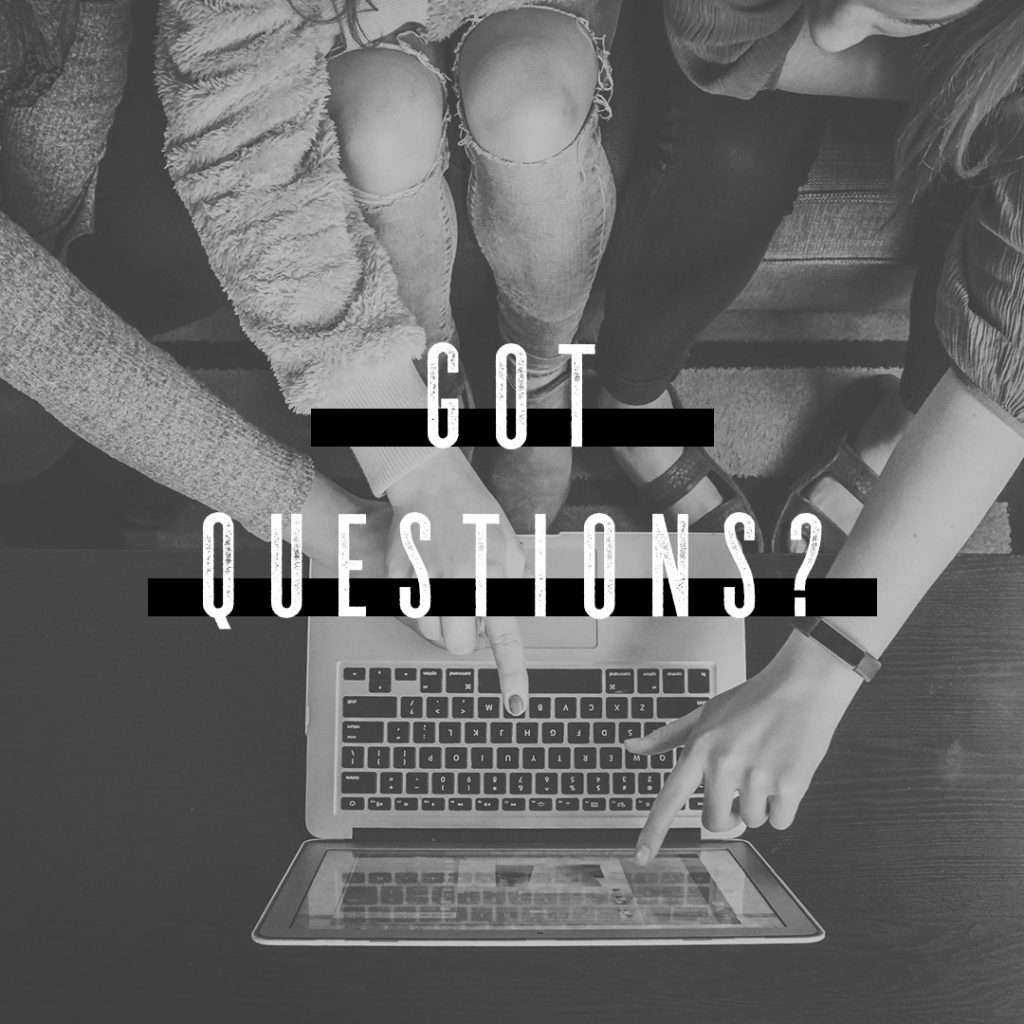 No doubt you will have questions (that's why you are looking at this page, right?) Check out the following FAQ. Hopefully, this will answer many of your questions.
What about communion?

The celebration of communion is part of the life and worship at Frontline Bible Church. We typically celebrate communion four times a year but we don't necessarily designate a particular Sunday(s). We believe in open communion; anyone who has accepted Jesus Christ as their Savior is welcome to take communion, whether they are a church member at Frontline Bible Church or not.
Is Frontline Bible Church part of a denomination?

We are non-denominational. However, we are affiliated with the Grace Gospel Fellowship, an association of churches and organizations committed to Working Together to Advance the Grace of God and Impact the World for Christ.
How do I learn more about Frontline Bible Church?

You're searching our website. That's a start. You can also find a Connection Team member on Sunday mornings before or after the service. They are available to answer your questions or put you in touch with someone who can.
How do I get involved?

One way to get involved at Frontline Bible Church is to participate in programs and ministries designed to help you personally grow spiritually and relationally. You could also serve as part of a team that will help others to grow spiritually and relationally. True involvement will require participation in both areas.
What opportunities are there to serve?
Do women have a place in ministry leadership ?

Yes! We encourage every person to use their gifts and abilities at Frontline Bible Church and on their front line. We do recognize, however, that God has called men and women to different roles in ministry leadership.
What about baby dedication?

Frontline Bible Church practices parent dedication. We encourage parents to make a public declaration of their desire to raise their child(ren) in a Christ-centered home. For more information, contact the church.
Do you perform weddings and funerals?

Frontline Bible Church performs weddings and funerals, and will at times rent the building for such events. Contact the church for more information.
What's the church's snow and inclement weather policy?

Based on reports of current and expected weather, a decision will be posted at least one hour before any scheduled event via the Weather Closing link on our website, Facebook, WOOD TV8, WZZM 13, and FM 91.3 WCSG.