Hey everyone! I'm in Panama now! I arrived in Panama on April 7th. What an adventure that was! When I arrived in Panama on the 7th, I was supposed to hop on another flight to arrive here in David, but I ended up missing my flight. It's a long story, but I ended up getting a hotel and getting booked onto the next flight the following morning to finally arrive here to begin working with the missionaries here! I don't recommend missing a flight haha. It's frustrating for sure but thankful for God's provision and for your prayers.
This first week here has been great. It's been a very tough adjustment from using mostly English in Bonaire to now mostly using my Spanish as not too many people that I've come in contact with speak any English. It's been tough but it's also what I've been looking forward to, to use my Spanish and finally begin to grow in my vocabulary, speaking ability, and understanding. It is definitely hard because Spanish speaking people speak so fast, but after this first week, I've been able to understand a lot more. Immersion is definitely the best way to learn a language! Last night was the first time that I was able to talk to someone for a couple hours and truly understand everything they were saying! It's for sure going to still take some time, but I'm excited for the process of becoming more fluent to be able to share the Bible and share Christ with the people here in Panama.
This first week has been good for getting a feel for the area, community, and people in Panama. I've been able to attend two services at the Church and have been able to meet most if not all of those that attend the Church here. They are great people and the missionaries here are great. Talking with the young adults in the church I decided to start doing board game nights on Fridays and we had a first one last Friday. It was a great turnout and everyone had a great time! It's definitely something that they want to continue to do. There were a few people that were invited from outside of the church and they had a great time and want to come back too. It's going to be a good opportunity to continue to connect with them and give them opportunities to come to the church and one of the Bible Studies that we will be having.
On Saturday's, the team here has a great ministry with the kids in the neighborhood. They bring them together to play some games and have time for activities and then a Bible lesson after. It's been great to see it and I have a privilege of leading the games on these Saturday's. I had a chance to teach them how to play ultimate frisbee this last Saturday and a few games that I enjoyed in youth group when I was younger. They seemed to love the games! It's fun getting to know the kids and look for ways to help disciple these kids and teens.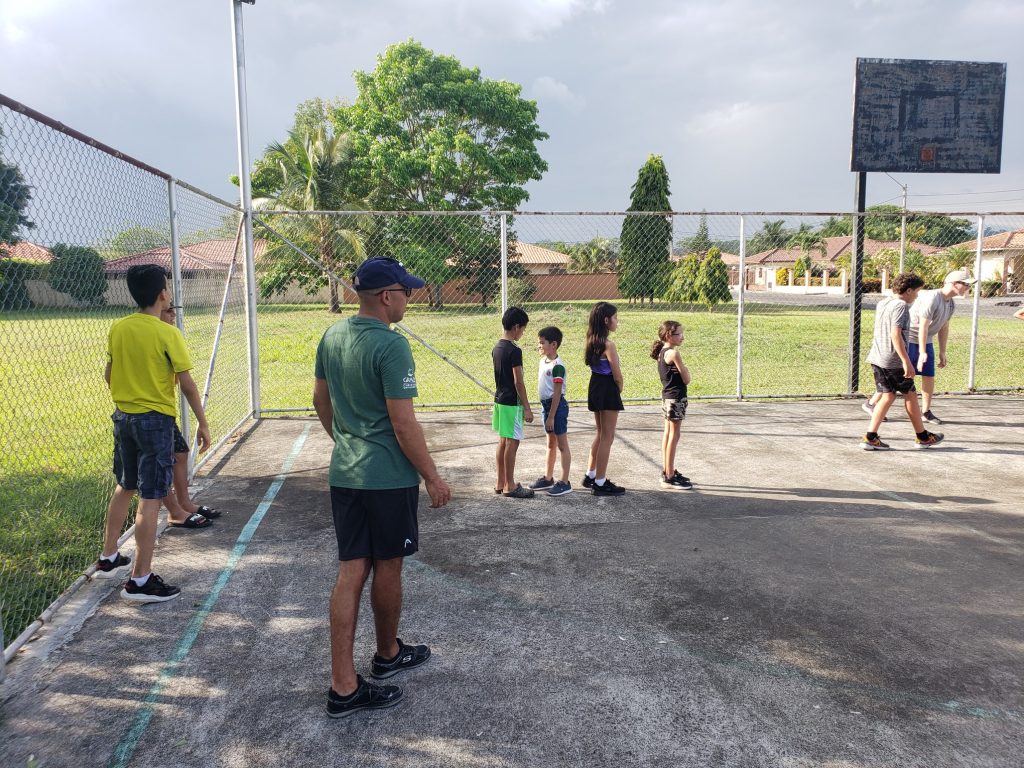 The first Church service I had here was resurrection Sunday and we were able to have a meal together and then hear a sermon on how Jesus is the Resurrection and the Life. The last two Sundays have been great getting to know the Church.
Last week I was able to go out with some of the people and see a little bit of the city. There's a soccer field near my house that I've been able to go and meet the young adults and teens in the neighborhood here. I offered them some lessons in English and have been playing soccer with them. Please pray for this opportunity as they've taken a liking to me that I can reach them with the Gospel. The language barrier is a little tough but I know that I will continue to learn and grow in my Spanish to be able to continue to get to know them more and share more with them.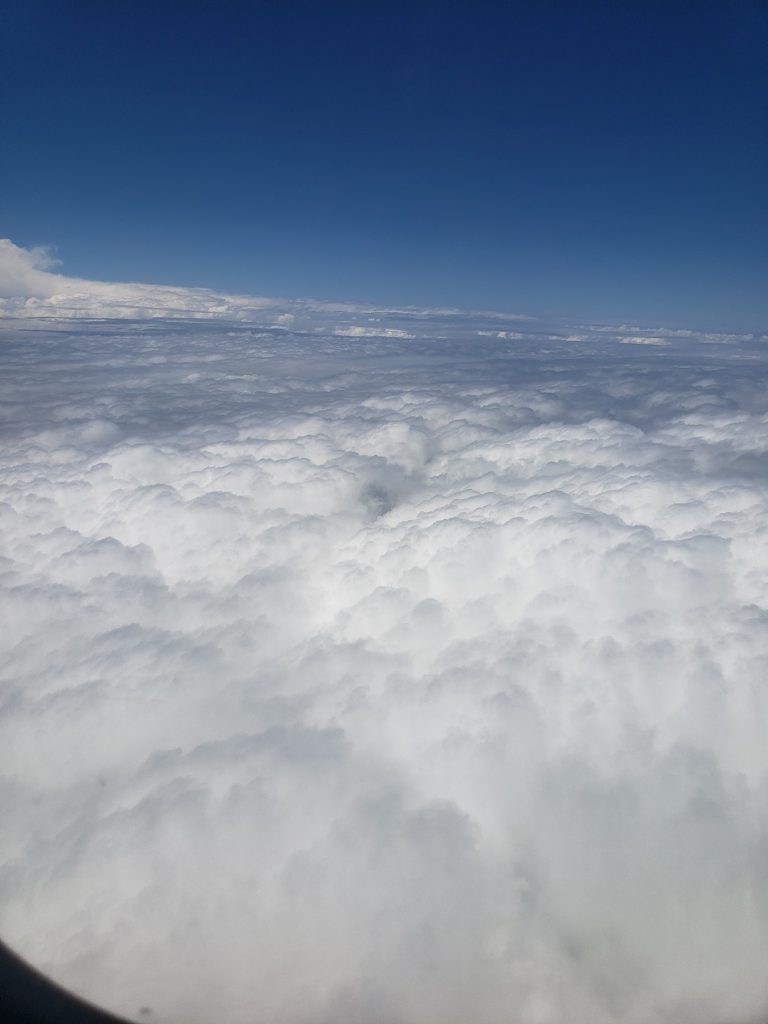 I've asked a few of the young adults here if they are interested in and English Bible Study to help with their English and help them to learn more about the Word of God. They are interested, so please pray that I can get this started soon! There's also a group of the young adults in the church that are involved in a group/non-profit that goes around and does evangelism and Bible studies in the universities around here. They also provide them Bible study tools and discipleship. I asked them if I could come to the schools with them and they agreed that it would be good for me to go, share my story and the gospel! This is also a good opportunity because those in university care about learning English, so to offer them lessons and even invites to my English Bible study will be great and I pray they will be interested!
Overall, the first week here has definitely been an adjustment, but a good one. I'm excited to continue learning and growing in my Spanish and doing ministry here in Panama. I thank you all for your love and prayers! Please continue to pray for me and my desire to continue to learn and grow in my relationship with the Lord!
I also wanted to add a short letter from both my Pastor John, and the Missionaries Carlos and Denise Brunk that I had the chance to work with in Bonaire. I've had a great time sharing about what I was able to do in Bonaire and asked them to share with you all about how things went with me there!
From John Lowder:
My name is John Lowder, and for those who don't know me I am the Pastor of Frontline Bible Church as well as Anthony's pastor.  I have also had the privilege of being his mentor for 5+ years.  Over the years we commented about how cool it would be to serve together full time in ministry someday but didn't know how God would make that possible.  Well God made that possible here in Bonaire and it was incredible.
From the day we arrived to the day Anthony left us to fly to Curacao and then Panama, he was doing what he does best – meeting new people and telling them about how Jesus can change their life! I've always known Anthony was good with people and that he has an unquenchable passion to share the gospel, but it was so much fun to see him in action. Whether on the streets, in the schools, at game nights or at the church, he was driven to introduce people to the One who changed HIS life – Jesus Christ. And many DID pray to receive Christ as their Savior. Praise the Lord!
Some of my favorite memories of our time together: Anthony using his growing Spanish vocabulary to share the gospel with a man who only knew Spanish. Partnering with him to share his story of abuse and attempted suicide with at least 10 classrooms full of students at the local high school. Leading him through a preaching class where he said he could never preach and then watching him hit a home run when he gave a sermon at church. Seeing him disciple the youth of the church (including my own teenage daughter) because he cares so much that they experience Jesus the way he never did when he was their age.
So many great memories and it was over way too fast.  I will truly miss his physical presence in my life, but I couldn't be happier or prouder for the path he has chosen to become a missionary.  Go change the world, my friend!
From Carlos and Denise Brunk:
Ministerio di Grasia church on Bonaire is so thankful to the Lord for sending Anthony to help in the ministry on Bonaire. The church on Bonaire was so blessed by his ministry that we wished Brother Anthony could stay longer with us.
We have come to know Anthony as a very creative and daring young Evangelist. Shortly after his arrival on Bonaire he started looking for opportunities to share Christ with the people of Bonaire by inviting them via Facebook for Game Night's.
Together with missionary family Lowder they would hold Game Night's at their home.
At one occasion Anthony shared his story with the Game Night folks. They were very impressed and touched by his testimony. As a result of this a Game night visitor visited our church. We thank the Lord for this. Anthony served the Lord well on Bonaire. He helped us every Sunday morning to load the church equipment and boxes in our car.
Upon arrival at the community center (where we come together as a church), he would help unload the car and help set up for church. He would do this every Sunday. Anthony never once complained, he was always ready to serve the Lord in the smallest to the major responsibilities.
Anthony preached an encouraging message at our church and the last weeks gave Bible study to our church youth. Our youth loved his Bible studies!
Anthony also helped with our kid's Evangelistic outreach in the neighborhood of the community center where we have church every Sunday. Together with our church team he went house to house inviting the neighborhood kids to the kids outreach event. Even though he was somewhat ill on the day of the event Anthony still came out to help.
The Lord opened the door for Anthony to share his story in the public High school here on Bonaire. God used Anthony's testimony to start a gospel revival under the young people of the High school. After sharing his story and the gospel in one class, one teacher after the other were inviting Anthony to share his testimony in their class. Anthony led several of the youth and teachers to Christ. Anthony invited these youth to come to our Youth event on a Friday evening which was held at their school. About fifty young people with three teachers showed up for our Youth event. The youth were once again touched by his story.
As we mentioned earlier Ministerio di Grasia Bonaire church was so blessed by Anthony's service to the Lord. We would love to have Anthony to serve again with us in the future so the Lord wills.
We want to thank all the families, friends and Churches who supported Brother Anthony during his Bonaire Mission Trip. Thanks for making this possible by your financial gifts and or prayers!
A Big thank you from Ministerio di Grasia Bonaire church and from Carlos and Denise Brunk, missionaries of GMI.
Thank you all for reading these updates and being part of what the Lord is doing in my life!